Getting hairy for a cause
Media Component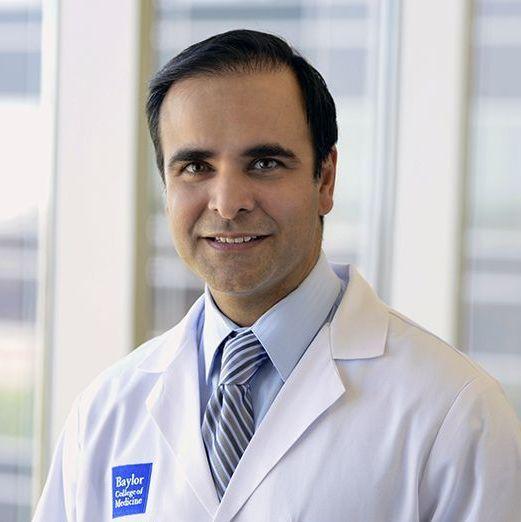 Content
If it looks like normally clean-shaven men are looking a little hairy this November, they may actually be participating in No-Shave November or Movember, two campaigns that put the focus on men's health issues. An expert at Baylor College of Medicine addresses some of the most common medical conditions that men can face.
"Many men are suffering from very common and treatable conditions but they are too embarrassed to talk about them, even with a doctor," said Dr. Mohit Khera, professor of Urology at Baylor.
Content
Prostate cancer is one of the most common types of cancer in men, particularly in men between the ages of 55 to 69. The good news is that when detected early, prostate cancer is highly treatable. Routine prostate-specific antigen (PSA) screening should begin at age 55 or earlier if risk factors are present, such as family history of the disease.
Testicular cancer is mostly seen in young men between the ages of 18 and 36. Young men should do a testicular exam at least once a month to feel for any nodule or hard spots within the testicle, Khera said. If caught early, testicular cancer can be easily treated.
Heading
Erectile dysfunction and Infertility
Content
One of the most common conditions men face is erectile dysfunction (ED), the inability to obtain or maintain an erection. Fifty-two percent of men over the age of 40 will have some degree of ED, and the diseases continues to progress as men get older.
"This can have a devastating impact on a man's quality of life. Many men who have ED are embarrassed, depressed, and have a lack of self-confidence, which all can have a detrimental effect on the quality of a relationship between a man and his partner," Khera said.
Beyond quality of life issues, ED also is one of the first signs of a potential heart attack.. Men who have erectile dysfunction should be screened for heart disease, especially if they have other risk factors, Khera said.
Infertility is another concern that can be difficult for men to discuss, even though it's an issue that many people experience. In up to 50 percent of couples that are facing infertility, a male factor could be involved, Khera said.
"It's really important to understand the role that men have in infertility problems between couples, and it's also important to know that men who are infertile have an increased risk of getting certain cancers, having low testosterone levels and other endocrine diseases," he said.
Infertility in men can be diagnosed through a quick blood draw and semen analysis, he added.
Content
Maintaining proper levels of testosterone is critical in preserving men's health; however, many men suffer from low testosterone, and it can have long-term effects. If left untreated, low testosterone levels can lead to other issues such obesity, cardiovascular disease, and diabetes.
Signs of low testosterone include:
Erectile dysfunction
Decreased energy
Deceased sex drive
Increased fat deposition
Decreased muscle mass
Depression
Poor sleep
There are many treatment options to help increase testosterone levels. Men concerned about their levels should visit their family physician or a urologist, Khera said.
To help improve men's health risk, Khera suggests following these four pillars: eating a nutritious diet, exercising regularly, getting plenty of sleep and reducing stress. Each one independently can significantly improve quality of life; imagine what can happen if you do all four, he said.
For men seeking treatment for any of these conditions, Khera says, do not be ashamed. "Men should know that there are excellent treatment options available but they have to give voice to any issues they are experiencing. If left untreated, all of these conditions can cause psychological stress, emotional stress and, of course, a physical impact on their life," Khera said.