Baylor geneticist receives Polish Presidential Scholar Award
Media Component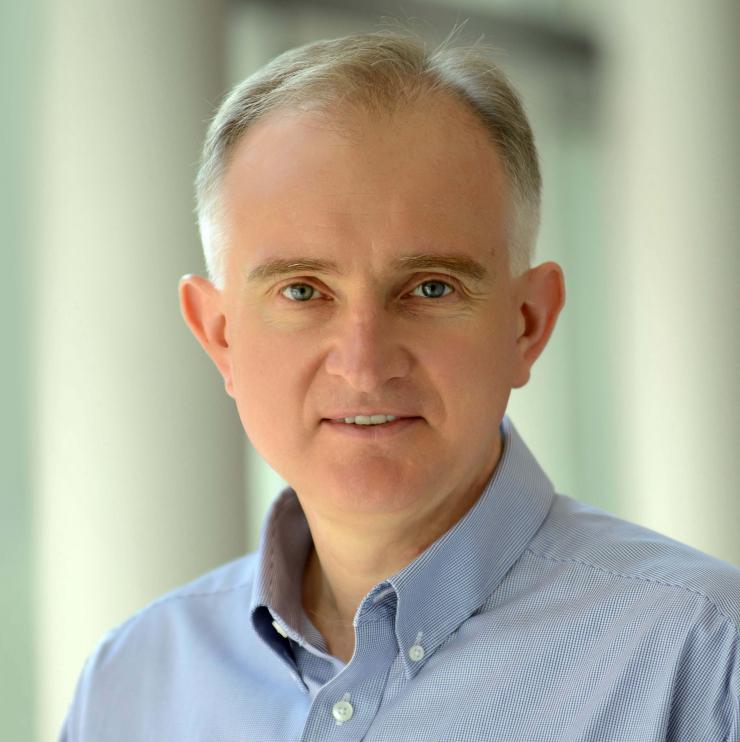 Content
Dr. Pawel Stankiewicz, associate professor of molecular and human genetics at Baylor College of Medicine, was honored with the Polish Presidential Scholar Award of Full Professor, the highest scientific title in Poland, celebrating his career in medical sciences. Stankiewicz, along with 56 other honorees from Poland and around the world, was presented with the award by President Andrzej Duda at the Presidential Palace in Warsaw.
"It is an honor to be recognized with the Presidential Scholar Award, both as a member of the Baylor faculty and as a native of Poland," said Stankiewicz, who also is assistant lab director of the cytogenetics and microarray laboratory at Baylor Genetics. "Research collaboration and the sharing of ideas between Houston and Warsaw is an important initiative of mine, having made an effort to train Polish Ph.D. students here at Baylor in an exchange program, and this award is further encouragement to continue that effort to bring new ideas to both parties."
Stankiewicz was chosen for the award after a yearlong evaluation and review process consisting of three rounds of votes by the faculty members of Institute of Mother and Child in Warsaw and the award's state central committee and thorough recommendations from five respected nominators in the science community. Stankiewicz's career fits the award criteria of dedication to teaching and educating future scientists, publishing research papers in highly regarded scientific journals, successfully applying for grant funding and peer reviewing research articles.
After receiving approval from the super reviewer in the final round of votes, Stankiewicz's Presidential Scholar Award was signed by the Polish prime minister and president.
Prior to joining Baylor, Stankiewicz received his M.D. from the Medical University of Warsaw, his Ph.D. and D.Sc. degrees from the Institute of Mother and Child, also in Warsaw, and completed his postdoctoral fellowship at Baylor.
"The Presidential Scholar Award is a very exciting accolade, representing expertise in the scientific field, a commitment to teaching and worldwide collaboration," said Dr. Brendan Lee, the Robert and Janice McNair Endowed Chair and Professor, and chair of molecular and human genetics at Baylor. "This award celebrates Pawel's extraordinary work in genetics and bioinformatics and the strong foundation he has helped build with young scientists in the Texas Medical Center."