Fully sequenced deer genome made publicly available
Media Component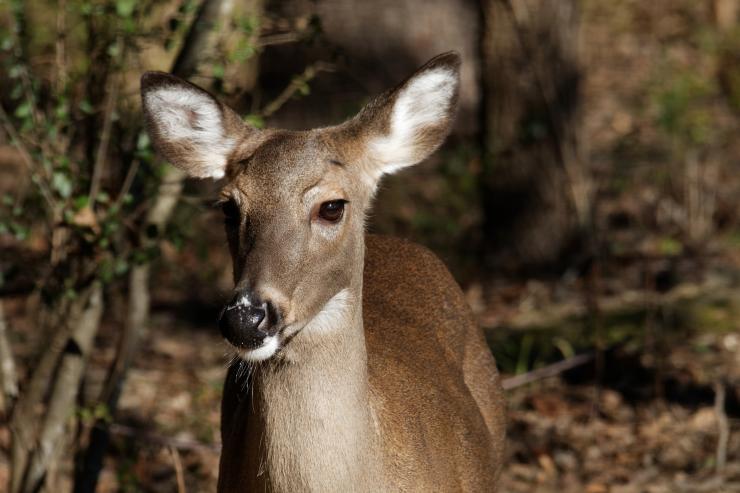 Content
Researchers at Baylor College of Medicine have played a leading role in sequencing the whole genome of the common white-tailed deer, which has recently been made public by the National Center for Biotechnology Information.
The deer genome has the potential to provide insights into bone behavior, more specifically how deer are able to regenerate and repair bone after it is lost or damaged.
"We are hoping that by understanding the deer genome in greater detail, we will be able to better consider how to approach and treat bone-related illnesses and disease, such as osteoporosis," said Dr. Brendan Lee, chair of the Department of Molecular and Human Genetics at Baylor. "For example, antler growth each season is an example of the fastest and largest regenerating organ in nature."
By allowing the deer genome to be publicly accessible to researchers around the world, the NCBI is fostering collaboration among institutions when faced with solving complex cases or unidentified genetic conditions.
"Sharing data is incredibly important in developing therapies for bone disease," added Lee, who also holds the Robert and Janice McNair Endowed Chair and Professor in Molecular and Human Genetics.
The sequencing of the deer genome was made possible through collaboration among the Center for Skeletal Medicine and Biology at Baylor, the Human Genome Sequencing Center at Baylor, the Rolanette and Berdon Lawrence Bone Disease Program of Texas, Berdon and Rolanette Lawrence, and the Caesar Kleberg Wild Life Research Institute. Prior to the publishing by the NCBI, the data was submitted to the National Institutes of Health.