First aid-skills for the first day of school
Media Component
Credit
CDC / Amanda Mills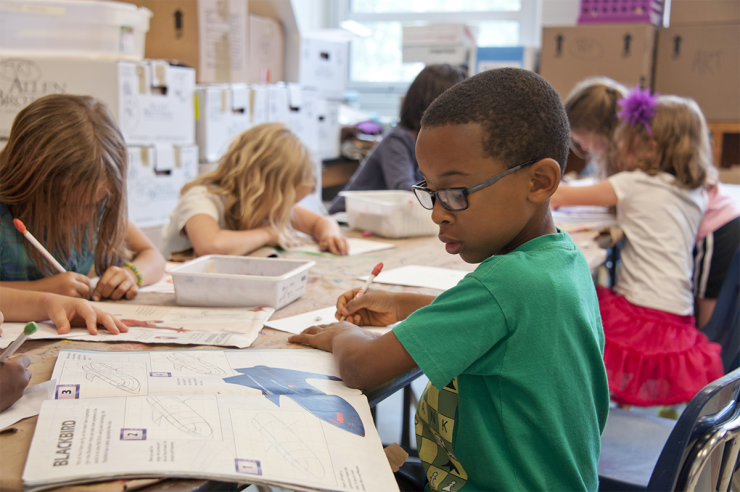 Content
Life gets hectic when students return to school. Aside from classes and homework, many students also participate in sports and other extracurricular activities and some older students have part-time jobs. But there's one more thing students should fit into their busy schedules – learning basic emergency skills. Baylor College of Medicine's Dr. Tyson Pillow, associate professor of emergency medicine, explains the key first-aid skills kids of all ages should know before heading out the door and back to school.
Younger, elementary-aged children should know how to call 911 for help and notify the appropriate adults, both at home and at school. They should be able to recognize emergencies based on symptoms such as difficulty breathing or shortness of breath, bleeding, choking and unresponsiveness.
Older kids and teenagers should know how to stop or slow bleeding by applying pressure until help arrives. "I always encourage CPR and Heimlich maneuver training, especially if they will be taking on part-time jobs like babysitting or working in a restaurant," Pillow said.
With the rise in food allergies, many older children also may need to be equipped with EpiPen training and know the warning signs of anaphylactic shock.
"Medical emergencies can be scary, but basic intervention skills and knowing how to call for help might save a life or avoid more serious consequences," Pillow added.
Basic first aid and CPR classes are offered through the Red Cross and other health organizations throughout the city.
"A good way to start familiarizing your children with first-aid skills is to have them help pack a first-aid box for your home. Sit down with your kids, and as you add items to the kit, explain what each is for and when it should be used. This activity will help take away some of the unfamiliarity and stress associated with minor injuries and incidents around the house, and helps kids understand how to better communicate their needs," Pillow added.