Evenings with Genetics highlights rare respiratory condition
Media Component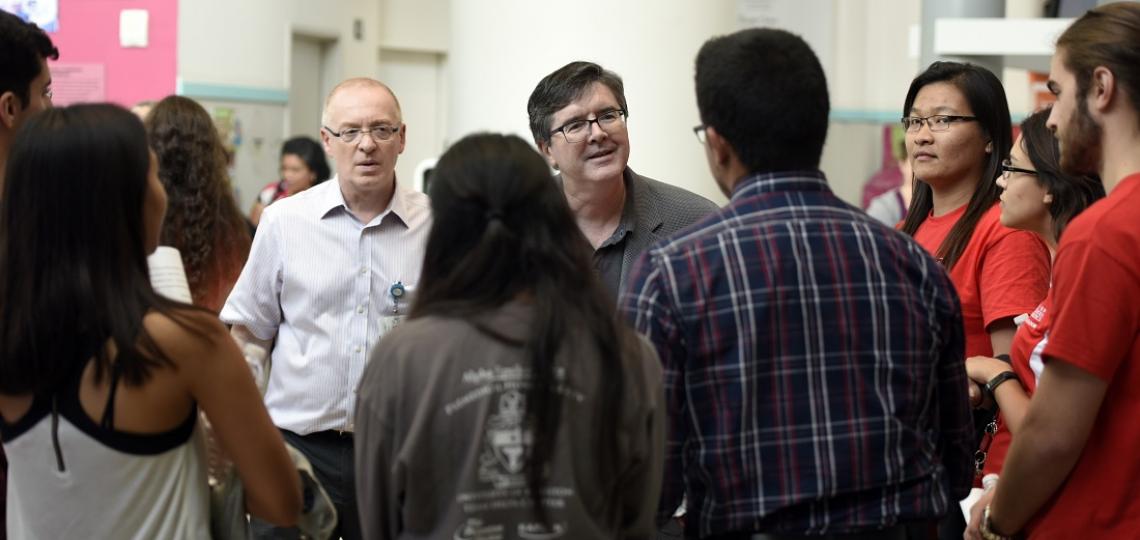 Content
Primary ciliary dyskinesia is a rare genetic disorder causing defects in the function of the cilia that line the respiratory tract, resulting in impaired ability to clear mucus from the lungs and increased susceptibility to chronic recurring respiratory infections. On Tuesday, April 17, Evenings with Genetics, a monthly speaker series hosted by Baylor College of Medicine and Texas Children's Hospital, will highlight this condition and discuss updates in care and research.
Dr. Laurie Robak, instructor of molecular and human genetics at Baylor, and Dr. Shailendra Das, assistant professor of pediatrics-pulmonology at Baylor, will speak about how researchers and parents are working together to advance their understanding of the condition.
The Evenings with Genetics series offers current information regarding care, education and research as they relate to genetic disorders and encourages networking within the community by connecting patients and their families with others in similar situations.

The program is free and open to the public, but registration is required. The seminar will be held at the Children's Museum of Houston, 1500 Binz St., 77004. Light refreshments will be provided beginning at 6:30 p.m., and the seminar will begin at 7 p.m. For more information, please call 713-798-8407 or visit the event's registration page.