Contact lens care after swimming in floodwaters
Media Component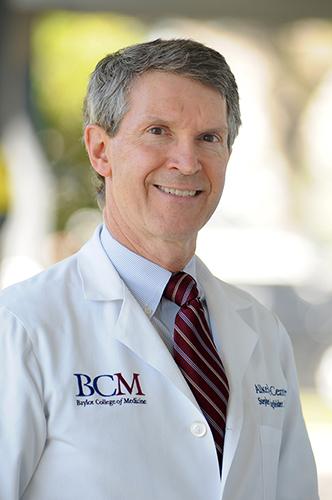 Content
Major storms may bring an epidemic of eye infections, particularly in those wearing contact lenses. Experts at Baylor College of Medicine have advice for contact wearers on how to properly care for their eyes after being exposed to floodwaters brought in by Hurricane Harvey.
"Contact lens wearers need to be very attentive to their lens wearing schedule, hygiene and disinfection after the storm, because there is increased risk of serious cornea infection from contaminated floodwater," said Dr. Stephen Pflugfelder, professor and James and Margaret Elkins chair of ophthalmology at Baylor.
Pflugfelder and other members of ophthalmology say these are the best tips to follow when preventing infections from floodwater:
Content
Discard all open or currently worn contact lenses.
Discard your lens case and obtain a new case if possible. If a new case is not available, then clean the old case with hydrogen peroxide and rinse thoroughly with sterile saline before placing lenses in a case.
Rinse lenses with sterile contact lens saline, not tap water.
Avoid wearing lenses longer than recommended and avoid overnight wear even if the lenses are labeled for extended wear.
Remove lenses nightly and disinfect with a hydrogen peroxide based disinfection solution such as Clear Care.
Daily wear disposable lenses are the best option.
Signs and symptoms of cornea infections include redness of the eye, blurred vision and discharge, he said.
Hydrogen peroxide based contact lens disinfection solutions are available at most major pharmacies in the area. For further questions about contact lenses, or if you need to schedule an exam, call the Baylor Alkek Eye Center at (713) 798-6100.