Cancer center outreach group to host colorectal cancer play
Media Component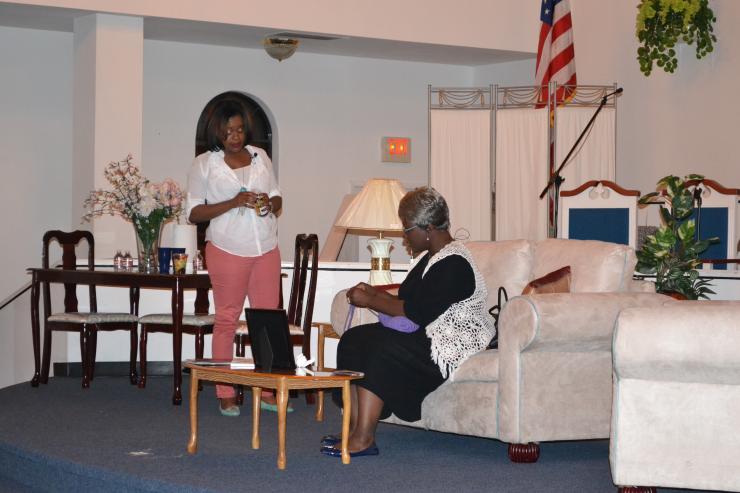 Content
In observation of National Colorectal Cancer Awareness Month, the Office of Outreach and Health Disparities in the Dan L Duncan Comprehensive Cancer Center at Baylor College of Medicine will host a play that will help educate African-Americans about the importance of preventing colorectal cancer.
"We are hoping that by watching the play, the audience understands the importance and urgency of obtaining colorectal cancer screening in order to prevent and, if necessary, treat this disease at an early stage," said Dr. Maria Jibaja-Weiss, director of the Office of Outreach and Health Disparities at Baylor.
African-Americans are more affected by colorectal cancer compared to other ethnic and racial communities. They have the shortest survival rates and highest mortality for most cancers in the United States.
"The Marriage Test," written and directed by Thomas Meloncon tells the story of a family who has learned of a loved one being diagnosed with colorectal cancer. The play shows how the family received the news and follows their journey of coping.
It will be presented Sunday, April 2, at 3 p.m. at St. Francis Xavier Catholic Church – Parish Hall, 4600 Reed Road Houston, Texas, 77051.
The play is free and open to the public. Attendees have the opportunity to win an Amazon Fire Tablet by participating in follow up surveys. Learn more about cancer prevention events.