Baylor College of Medicine moves up in national rankings
Media Component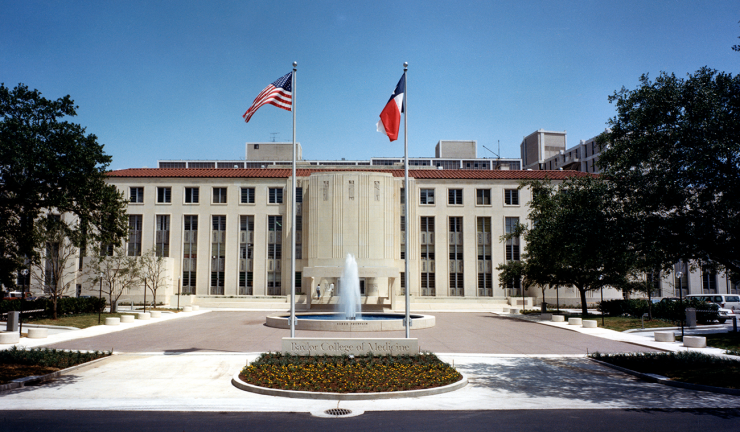 Content
Baylor College of Medicine moved up in all U.S. News & World Report rankings released today, rising to No. 20 among research intensive medical schools, No. 9 in primary care, No. 2 in nurse anesthesia programs and No. 7 in pediatrics programs.
Baylor continues to have the top ranked programs in Texas and the Southwest.
"The numbers are no surprise to our deans, faculty and trainees," said Dr. Paul Klotman, Baylor president, CEO and executive dean. "We are pleased to be ranked among the top programs in the country, but more importantly, we are proud of the success of our students after graduation."
The U.S. News best medical school rankings are based on medical student GPA and MCAT scores, student selectivity, faculty to student ratio, NIH funding for the medical school and grant dollars per investigator, as well as a reputational component from surveys of medical school deans, deans of academic affairs, chairs of internal medicine and directors of admissions.
The College's Department of Pediatrics ranked 7th among all pediatrics programs, which includes a large program at Texas Children's Hospital and a new program at Children's Hospital of San Antonio. At both hospitals, Baylor faulty members take care of pediatric patients and oversee the training of students and residents. The San Antonio program began in 2014.
Baylor's nurse anesthesia doctorate program was 2nd among all master's/doctorate nurse anesthesia programs.
U.S. News & World Report did not conduct new surveys this year for the Graduate School of Biomedical Sciences or the School of Allied Health's Physician Assistant program. The current rankings of those programs are No. 25 for The Graduate School in biological sciences and No. 13 for the physician assistant program.
Baylor's medical school rankings the previous year were No. 21 for research schools, No. 11 for primary care. The pediatrics program was ranked 9th.