Baylor offers medical home for young adults with diabetes
Media Component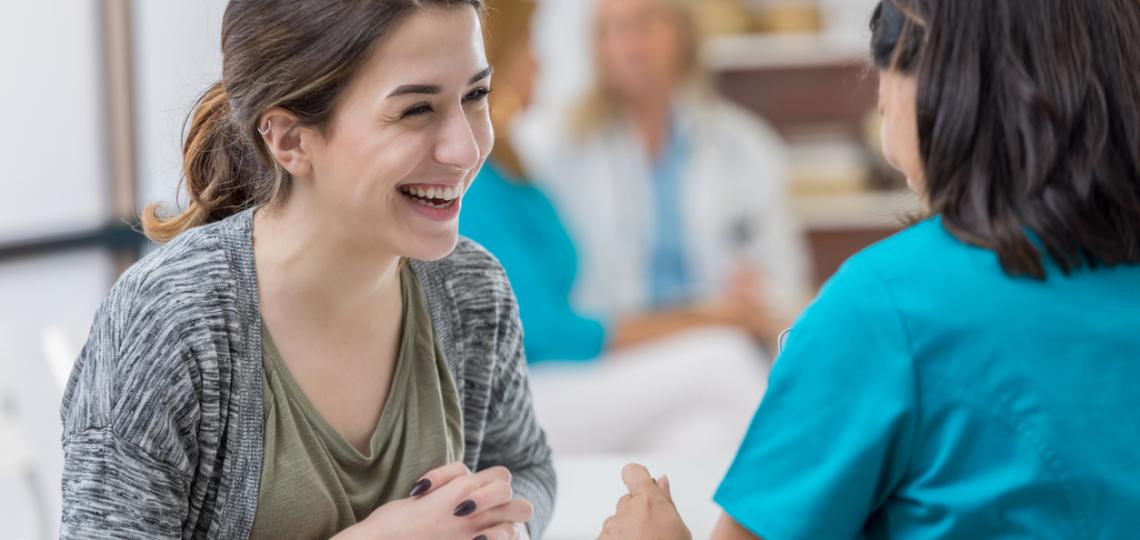 Content
Young adults with diabetes have different health needs than pediatric patients or older adult patients with the disease, and they may face new lifestyle challenges as they transition from pediatric to adult care. This patient population will now have access to a new medical home at the Baylor College of Medicine Young Adult Diabetes Clinic.
This is an age group that is transitioning from having their parents do practical things like pick up their medication, set appointments and deal with insurance, said Dr. Siripoom McKay, medical director of the Young Adult Diabetes Clinic. Parents often also are the ones who make sure nutritional needs are being met and provide the overall health safety net. But many of these young patients are now heading off to college or moving out and need to learn to manage the disease on their own.
"Our goal is to make them independent of their parents or guardians eventually, and most parents and patients have that as a goal as well," said McKay, professor of pediatrics at Baylor and Texas Children's Hospital who specializes in both pediatric and adult endocrinology and diabetes.
Patients in this age group often face significant lifestyle changes, she said. For example, their diet may change or they may start drinking alcohol. Sleep and exercise routines may vary, and their friends who were familiar with the disease may change when they leave for college. These changes need to be discussed so that patients understand how they affect management of diabetes. In some cases, different schedules for insulin, new glucose monitoring technology, like continuous glucose monitoring, or medication delivery devices such as the insulin pump may be considered. Practical and legal considerations, like communicating with roommates, employers and college professors and advisors about the disease also will be resources offered by the clinic.
In addition to McKay, the patient care team at the Young Adult Diabetes Clinic at Baylor College of Medicine will include adult endocrinologists as well as a dietitian, certified diabetes educator, psychologist and social worker. Most patients see their diabetes care team every three months, and McKay said appointments will be available when young adults most need them, such as over holiday and spring breaks.
"We have a comprehensive team in place to meet all the needs of our patients, from their medical needs to practical tips for staying healthy while managing life away from home for the first time," McKay said.
The Young Adult Diabetes Clinic is designed for patients from age 17 to 26 years. It is located at the Baylor College of Medicine Medical Center, 7200 Cambridge St., suite 8B. For appointments, call 713-798-4736.
Find more information on the Young Adult Diabetes Clinic website.