Asthma might be over diagnosed in children born with HIV
Media Component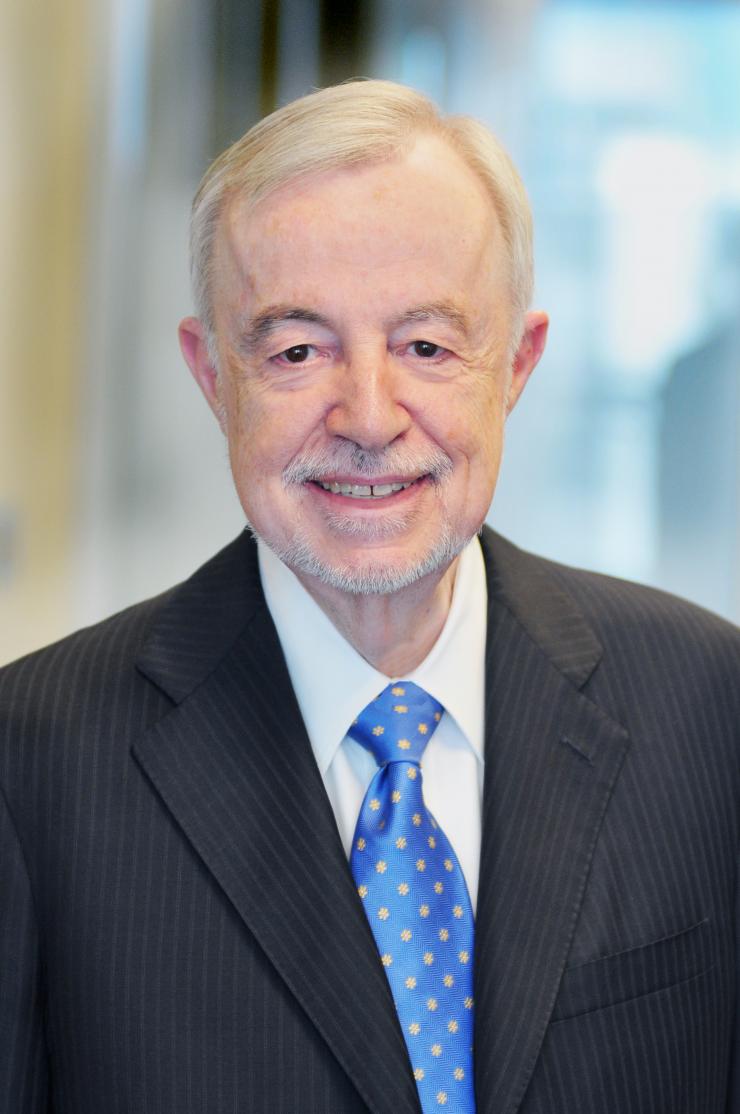 Content
A team of researchers has reassessed the clinical diagnosis of asthma in children born with HIV and found that asthma seems to be overdiagnosed in these patients. Instead, the diagnosis appears to be a new early chronic obstructive lung disease that might increase the risk for lung complications later in life. The study appears in The Journal of Allergy and Clinical Immunology.
"Recent studies have shown that the diagnosis of asthma appears to be increasing in children who were infected with HIV at birth," said first author Dr. William Shearer, distinguished service professor of pediatrics – allergy and immunology at Baylor College of Medicine.
Most asthma diagnoses are clinical, meaning that physicians reach a diagnosis according to the results of the patient's physical examination and records of asthma medications taken over time.
"We consider that this method of diagnosis is quite subjective," Shearer said. "We decided to reassess those asthma diagnoses with an objective method that consisted of conducting pulmonary function tests that show how well the lungs work."
To perform a pulmonary function test, a patient breathes into a tube connected to a machine called a spirometer, which measures how air flows in to and out of the lungs. Using the spirometer, the researchers compared the lung function before and after patients were treated with a type of inhaler called a bronchodilator. Asthma is reversible in the short term with bronchodilators, which are medications that relax the lungs so they can work properly. The results of the pulmonary function tests in HIV-infected children were compared with those of a control group of HIV-exposed uninfected children. These children were born to mothers with HIV and were exposed to HIV and HIV medications at birth.
"In our study, when we used clinical criteria, we found a higher occurrence of asthma in the HIV-infected group than in the HIV-exposed uninfected group. However, the HIV-infected patients were less likely than the control group to show reversal of their lung condition with bronchodilators," Shearer said. "This indicates that the diagnosis of asthma in HIV-infected pediatric patients is questionable; we have to look for an answer for what is causing this lung trouble, which is called asthma-chronic obstructive pulmonary disease syndrome."
According to the researchers, this new condition is an overlap syndrome in which there are two illnesses in the same patient. Some aspects of the patients' pulmonary function resemble asthma and some resemble chronic pulmonary obstruction, and the condition is not reversible with bronchodilators.
"We also looked at the possible role the immune system might play in this condition," Shearer said. "Our tests showed that in children living with HIV, the immune system, which normally fights disease, actually contributes to the inflammation by shifting the protective response to an allergic response."
"It's important to study this new syndrome because we need to learn how to treat both conditions; we have to treat HIV and also have to take care of this lung disease in young patients," Shearer said. "In addition, we propose to follow the development of this disease as patients become adults to try to anticipate long-term lung complications."
Other researchers that contributed to this study include Denise L. Jacobson, Wendy Yu, George K. Siberry, Murli Purswani, Suzanne Siminski, Laurie Butler, Erin Leister, Gwendolyn Scott, Russell B. Van Dyke, Ram Yogev, Mary E. Paul, Ana Puga, Andrew A. Colin and Meyer Kattan for the Pediatric HIV/AIDS Cohort Study. The authors are affiliated with one or more of the following institutions: Baylor College of Medicine, Texas Children's Hospital, Harvard T. H. Chan School of Public Health, National Institutes of Health, Bronx Lebanon Hospital Center, the Frontier Science & Technology Research Foundation, the University of Miami Miller School of Medicine, Tulane Medical Center, Northwestern University Feinberg School of Medicine, Children's Diagnostic and Treatment Center, Fort Lauderdale, Batchelor Research Institute and Columbia University Medical Center.
This study was supported by the Eunice Kennedy Shriver National Institute of Child Health and Human Development with co-funding from the National Institute on Drug Abuse, the National Institute of Allergy and Infectious Diseases, the Office of AIDS Research, the National Institute of Mental Health, the National Institute of Neurological Disorders and Stroke, the National Institute on Deafness and Other Communication Disorders, the National Heart, Lung, and Blood Institute, the National Institute of Dental and Craniofacial Research and the National Institute on Alcohol Abuse and Alcoholism.