Master
Media Component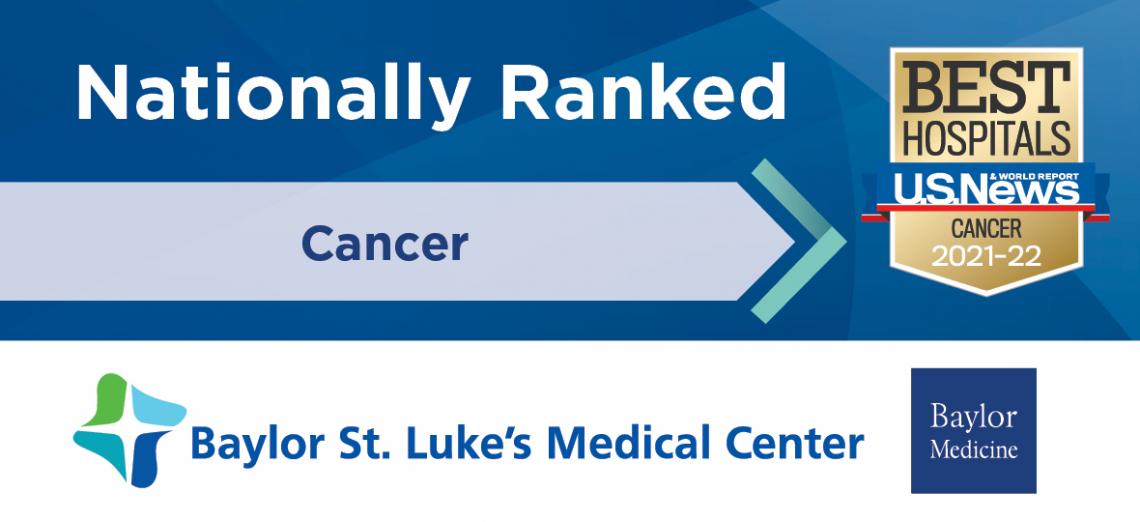 Heading
Why Dan L Duncan Comprehensive Cancer Center?
Description
The Dan L Duncan Comprehensive Cancer Center at Baylor St. Luke's Medical Center is nationally ranked for Cancer Care by U.S. News & World Report. Additionally, Baylor College of Medicine is one of three National Cancer Institute-designated Comprehensive Cancer Centers in in Texas. NCI-designated Comprehensive Cancer Centers are recognized for scientific and clinical excellence, as well as being exceptional sources of discovery and development of more effective approaches to cancer prevention, diagnosis, and treatment. The Duncan Cancer Center is proud of its reputation in offering compassionate and personalized care treating each unique patient as a person, not just a case. 
Terms

Item Definition
When you choose the Duncan Cancer Center, you're choosing a team of physicians that specialize in the treatment of your cancer. This means you will be getting treatment from a group of doctors that have had a lot of experience in this specific cancer. 

Item Definition
Our physicians from a variety of specialties will collaborate on your personalized treatment plan. As a patient, you can have confidence in that an expert team of oncologists, surgeons, radiologists and more are in close communication throughout every step of your cancer journey. 

Item Definition
Clinical trials are great opportunities for our patients to explore treatment options that may not be available to them anywhere else. 
Content
View the list of cancers we treat at the Dan L Duncan Comprehensive Cancer Center  
Content
Our team is a leader in innovative treatments and therapies for our cancer patients.