Master
Media Component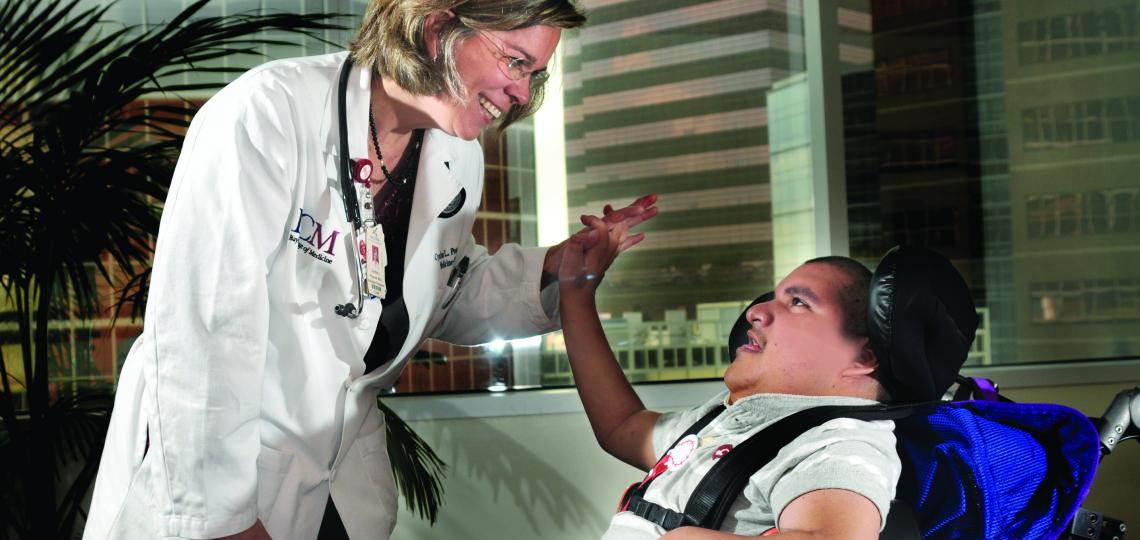 Heading
Transitioning from Pediatric to Adult Care
Content
The Transition Medicine Clinic at Baylor Medicine provides medical care and social support services to young adults with chronic illnesses or disabilities as they transition from pediatric to adult care. 
The clinic serves the needs of adolescents and young adults diagnosed with a chronic childhood disease or disability, including but not limited to spina bifida, muscular dystrophy, autism, Down syndrome, cerebral palsy and range of genetic diseases.
Heading
Why Choose Baylor Medicine?
Content
The only clinic of its kind in Texas and one of only a few in the nation, the Baylor Medicine Transition Medicine Clinics specially trained physicians and licensed clinical social workers help young adults with chronic illnesses or disabilities and their families access adult medical care, navigate the healthcare system and identify and maintain the social services essential to their continued well-being.
The goal of the clinic is to prevent an urgent healthcare crisis and to minimize the impact of a shrinking social support network that these patients and families have come to rely on in the pediatric healthcare system. This includes helping them overcome obstacles encountered in both adult Medicaid and private health insurance systems.
Media Component
Credit
Debbie Bridge
Content
Services available to our patients include:
Patient Care
NCQA Designated Patient-Centered Medical Home
Primary Care
Access to subspecialty healthcare services
Medical consultation services
Dental and optical management
Social Work Services
Consultation
Case management
Insurance issues
Information and referrals
Heading
Our Care Extends Beyond the Clinic
"Our clinic demonstrates that if you engage all of these people from different fields and get them to work together, you can really provide the best care for this population of patients, and it has been life-changing for our patients."
- Cynthia Peacock, MD
Content
Transition Education
We teach young adults important skills for navigating adulthood, train healthcare professionals and community organizations in reducing barriers for those young adults, and hold outreach events to help families and professionals understand how best to help them.
Patients and families
Healthcare providers and allies
Community organizations
As part of an academic institution, we offer medical students, social work students and adult healthcare physicians an opportunity to gain valuable training to address the needs of this growing population of adult patients with chronic childhood health conditions.
Expertise and Advocacy
We also serve as a valuable resource to healthcare professionals and the surrounding community, and as an advocate for these patients in local and state government healthcare initiatives.
Eliminating barriers to accessing needed services
Healthcare legislative issues at the local and state level
Education and supportive employment issues at the local and state level
Heading
NCQA Patient-Centered Medical Home Recognition
Media Component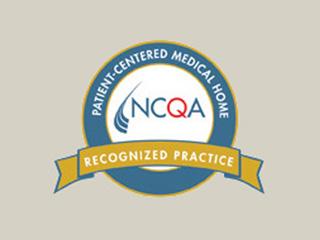 Content
The Transition Medicine Clinic has been awarded NCQA Patient-Centered Medical Home Recognition.
"NCQA Patient-Centered Medical Home Recognition raises the bar in defining high-quality care by emphasizing access, health information technology and coordinated care focused on patients," says NCQA President Margaret E. O'Kane.
Heading
Supported Decision Making and Medical Care
Content
Supported Decision Making (SDM) is an approach to decision making for persons with disabilities to help them make a decision in any area of their lives. The video above discusses about how it is used in healthcare and medical treatment decisions.
Content
Our physicians are dedicated to transitioning special needs patients with chronic childhood illnesses or disabilities from pediatric to adult care. Learn more about our transition medicine specialists.