Master
Content
Are you bright, punctual, conscientious and interested in role-playing and teaching medical students? If you live in the Houston area, have a flexible schedule, and would like to participate in one of our projects, fill out a Standardized Patient Program Application. For additional details, call (713) 798-7952 or email spprogram@bcm.edu. You can also request that an application packet be mailed to you.
Media Component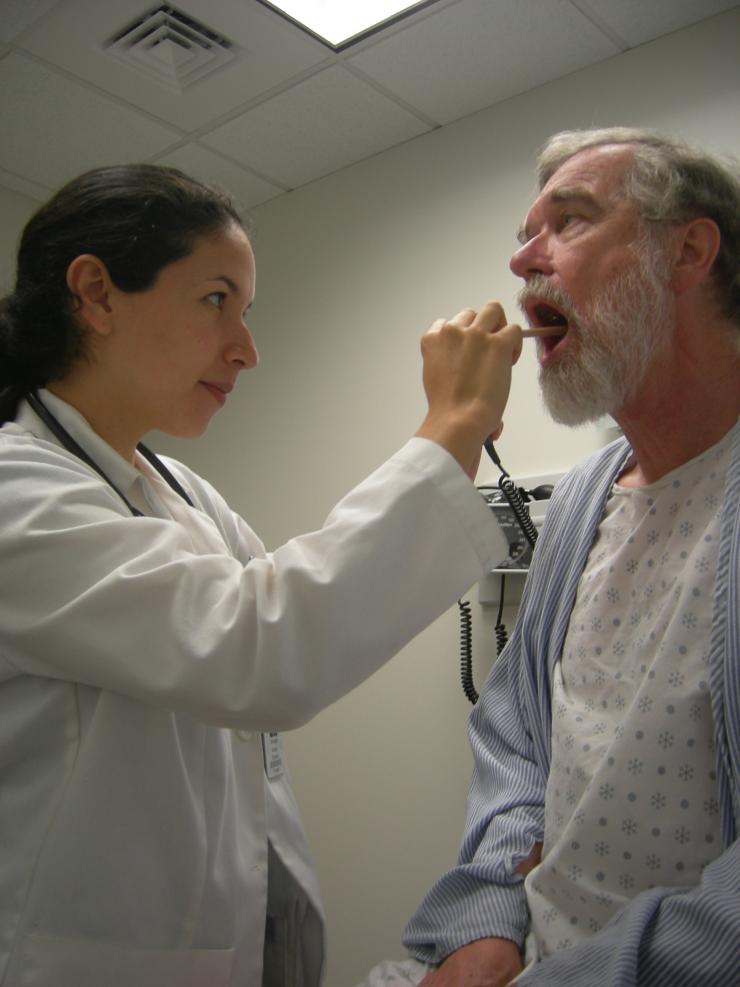 Content
To become a participate in the program, you will need to fill out an application and answer questions about your physical characteristics and medical history. Your application will be added to a database of patient roles. When a "casting call" comes in, we search our application pool for matches. We cannot, for instance, ask an SP who has delivered children by cesarean section to realistically play the role of a woman who has never had children. Her abdominal scars would take away from the realism of the case. All application information is kept confidential.
The selection process may take up to six months or more, depending on the program needs. Please note that, if selected, you will be considered a consultant, not an employee of Baylor College of Medicine. Therefore, you will not be eligible for medical or other benefits.
Heading
Frequently Asked Questions
Content
What is a standardized patient?
The "SP" is a person who has been carefully trained to simulate an actual patient so accurately that the simulation cannot be detected by a skilled clinician.
How are standardized patients trained?
We provide the SP with a script that details all of the information they will need to realistically portray an actual patient. The SPs also attend mandatory training sessions where they learn their role in more detail.
Do you need any special education?
No, our SPs come from various backgrounds, and we will teach you everything you need to know about your assigned role.
What type of physical exams would an SP be required to do?
The exams vary depending on the role portrayed.
Can an SP pass on a role?
Yes, an SP can pass on a role they do not want to portray.
How often does an SP work?
It depends on the particular exam, but it can range from 1 day to several days a week.
What is the pay rate?
SPs are paid about $20 an hour.