Master
Media Component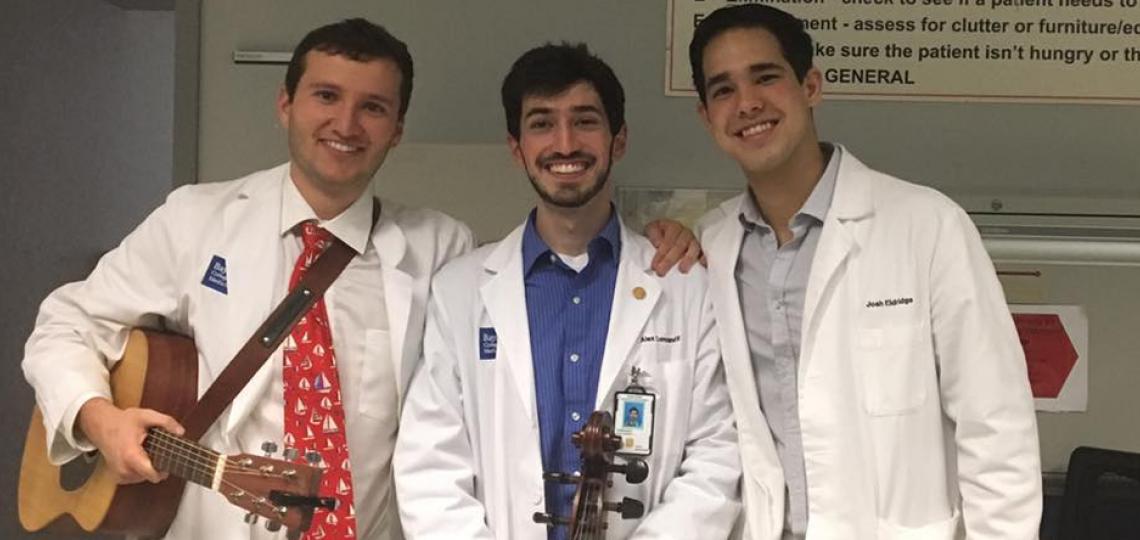 Content
IMIG cares holds musical rounds at the Michael E. DeBakey VA Medical Center where Baylor students brighten up VA patient's days by playing music on the wards.
Content
The Internal Medicine Interest Group is a collection of like-minded students who aim to gain exposure to internal medicine, promote interest in the field, and discover new ways to educate and mentor fellow students.
Content
Lecture series with faculty to learn about IM careers
Annual subspecialty dinner
Peer mentorship and shadowing program
Texas ACP summer preceptor program
Social events with residents and faculty
Volunteering
Media Component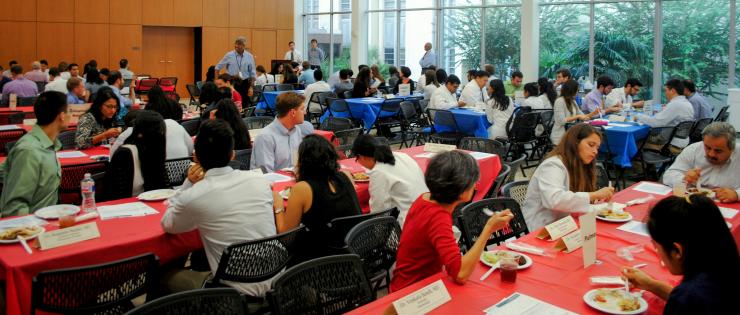 Content
Networking Opportunities
Enjoying dinner at IMIG's annual "Meet the Specialists" dinner event. Medical students are exposed to various subspecialties within internal medicine by meeting faculty, fellows, and residents who practice in fields like cardiology, gastroenterology, pulmonology and more.
Media Component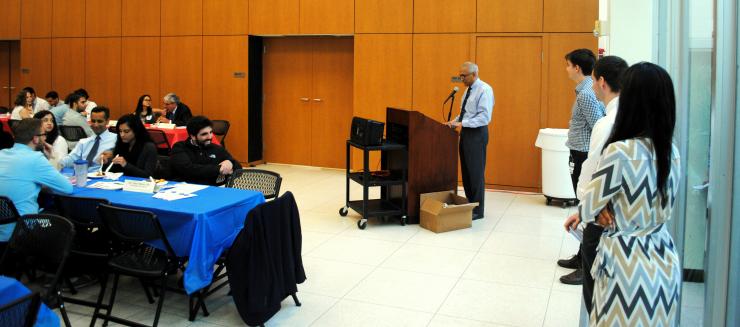 Content
Faculty Speakers
Dr. Ashok Balasubramanyam, endocrinologist and professor at Baylor College of Medicine, says a few words at IMIG's annual "Meet the Specialists" dinner.
Media Component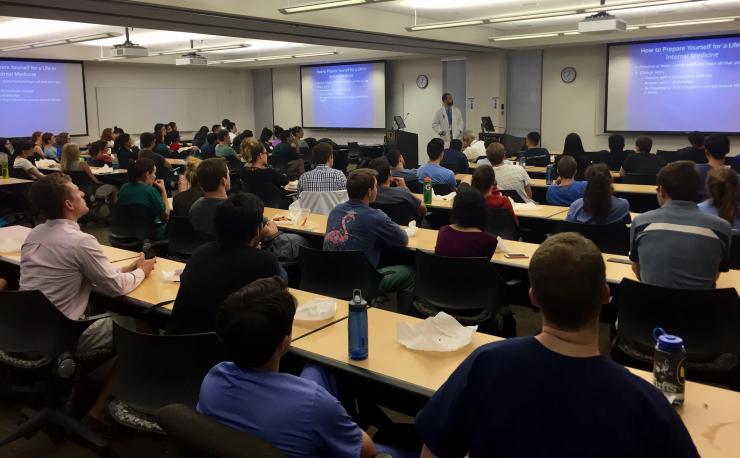 Content
Internal Medicine Talks
Dr. Andrew Caruso, clerkship director for internal medicine, joins IMIG and Baylor's medical students with his talk entitled "The Doctor's Doctor – An Overview of the Field of Internal Medicine and its Subspecialties."
Media Component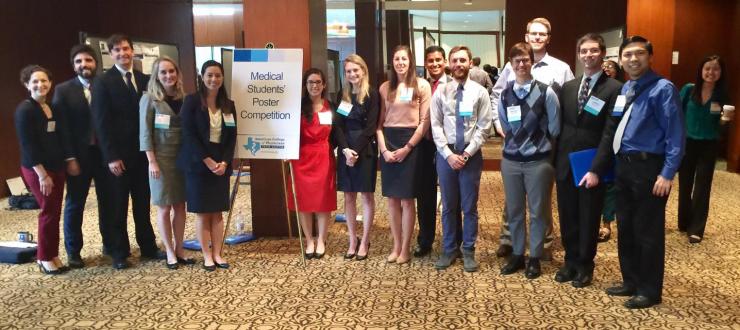 Content
ACP Conference
Baylor College of Medical students showing at the Texas ACP Conference 2016.
Content
Join the Baylor IMIG Facebook group to see events and connect with other members.