Master
Content
The Baylor College of Medicine School of Health Professions ensures learners, faculty, and staff are equipped with the knowledge, education, skills, and attitudes needed to provide exceptional culturally competent service and care.
Content
The School of Health Professions is committed to diversity, equity, and inclusion for faculty, staff, and students. Houston is the fourth largest city in the United States, and home to a vibrantly diverse mix of cultures, beliefs, and nationalities. It is our goal to serve this community through education, patient care, and research that is inclusive, and to reflect the population we serve. We believe that diversity enriches all of us, and makes our work as educators, clinicians, and researchers better. Read on below to learn more about the steps we are taking to ensure we are creating a diverse, equitable, and inclusive environment.
Content
The Health Professions Education Executive Committee created the Diversity, Equity, and Inclusion Subcommittee (DE&I) in 2020. The subcommittee evolved from a multi-disciplinary task force that included Baylor College of Medicine deans and faculty diversity ambassadors from each SHP program along with representatives from BCM Human Resources, the BCM DE&I office, and Rice University's Industrial-Organizational Psychology program. These members brought expertise in human resources, selection, research, and each program's current policies and procedures. 
In an iterative process, the task force created recommendations in five themed areas: Climate, Ongoing Support, Recruitment, Selection, and Training. Each recommendation was plotted on an impact and effort grid to easily identify areas of focus and the effort and resources required to achieve each. The outcomes of the task force were presented to both the SHP Education Executive Council and the BCM Inclusion & Excellence Council for feedback and review in early 2020. 
With the endorsement of the EEC, an executive faculty driven DE&I subcommittee was created to assess and prioritize the recommendations. This subcommittee's inaugural 31 members include multiple stakeholders, including: SHP deans and program directors, the PA program medical director, faculty, staff, and students, alumni, and representatives from the Department of Psychiatry and BCM's DE&I office.
Cora Rabe, DNP, CRNA, CHSE, was named the inaugural chair and Diana Rangel as administrative support. Send inquiries to: Cora.Rabe@bcm.edu or Diana.Rangel@bcm.edu.
 
Heading
Themed Initiatives and Examples
Content
| | | |
| --- | --- | --- |
| Selection | Diversity, equity and inclusion engagement in recruitment | Designate an interviewer on each interview panel to wear a "diversity hat" and ensure consideration of diversity, equity and inclusion engagement |
| Recruitment | A cohesive recruitment strategy | Intentionally outreach to local high schools and colleges |
| Training | Holistic admissions training and implementation | Employ holistic admissions training across programs |
| Ongoing Support | Focused mentorship development for SHP faculty members | Optimize mentor and affinity group alignment across academic units, the School of Medicine, Graduate School of Biomedical Sciences, and National School of Tropical Medicine  |
| Climate | Diversity and inclusion training needs analysis | Identify training gaps in areas of diversity, equity and inclusion, health access, social determinates of health, cultural sensitivity |
Heading
Curriculum Review Initiative
Content
DE&I is taking a deep dive into all courses provided by the SHP to look for DEI gaps and areas for improvement within the scope of gender equality, social determinants of health, and ethnicity bias.
Content
Year One 

Task Force
Readiness Survey
Recommendations
Admission Training

Year Two

Committee
Workgroups
Chair
Collaborative Documentation
Website
Mission / Vision Strategic Plan

Year Three

Curriculum: Cultural Curriculum
Curriculum: Evaluation Statements
Outcomes - SHP Analysis: Department Statistics
Outcomes - SHP Analysis: Data Collection

Year Four

Outcomes - SHP Analysis: DEI Director
Professional Development: Professional Development
Curriculum: Curriculum Review
Curriculum: DEI Ambassador Role
Outcomes - SHP Analysis: Implement Recommendation
Outcomes - Data Collection
Outcomes - Publish Diversity Data

Year Five

Curriculum: Curriculum Review
Professional Development: Professional Development
Outcomes - SHP Analysis: Implement Recommendation
Outcomes - Data Collection
Outcomes - Update Data
Media Component

Heading
Timeline and Progress
Content
January 2019: Task Force Creation
March 2019: Diversity Impact Survey
August 2019: Impact and Effort Graph
October 2019: Themed Initiatives
June 2020: Broaden Membership
November 2020: Themed Groups
December 2020: Initiatives Researched
January 2021: Gap Analysis
March 2021: Curriculum Review
Heading
School of Health Professionals Student Photos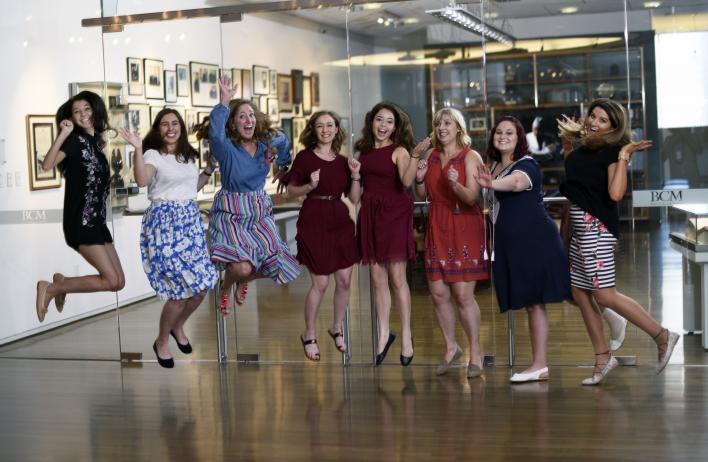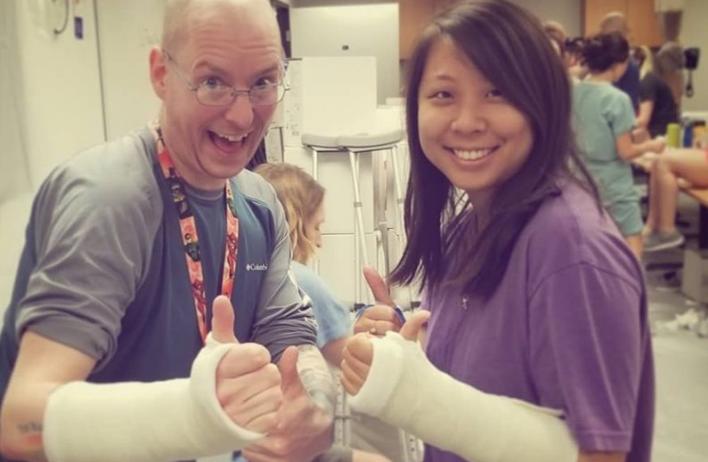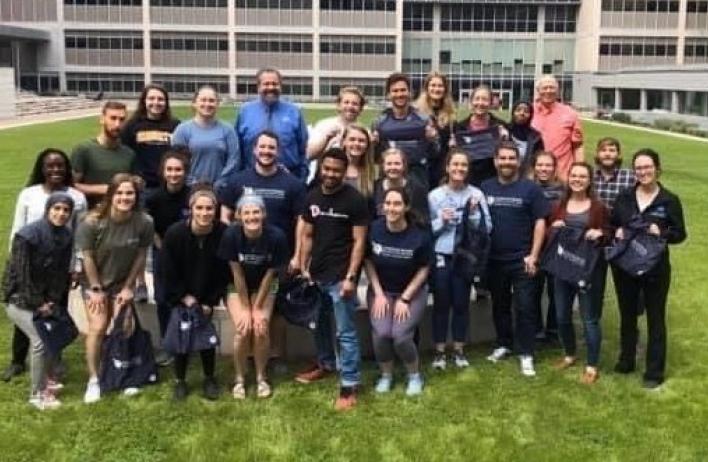 Being a female and wearing a hijab (religious head covering), I have often been discriminated against and my opportunities were limited. Not having a role model that represented me within my field fueled me to pave the path and empower others with similar experiences. Joining DEI committee was one of the ways I am able to do so. Being a part of this committee from its infancy allows me to have a place to share my ideas and advocate for change. I am excited for implementing strategies that will expand Baylor's diversity and cultural competency to promote equal opportunities and minimize health disparities.
I feel so grateful to be part of an inclusive institution that welcomes diverse voices and places a high value on student input. As an underrepresented student in my program, I feel strongly supported and encouraged by the wonderful SHP and BCM community. I'm really excited to collaborate with everyone and see what changes we can implement for our program and institution!