Master
Media Component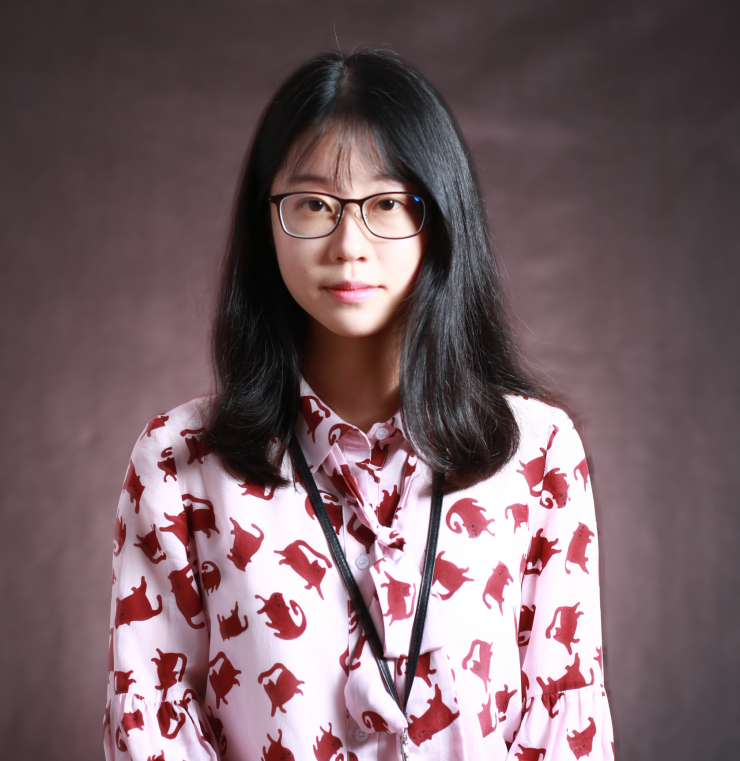 Content
Mentor: Bing Zhang, Ph.D. Undergraduate major: Bachelor of Science in Biotechnology 
Undergraduate school: Fudan University 
Research Interests: Proteomics, Phospho-proteomics and Bioinformatics 
What Advice Do You Have for Prospective Students? 
Know your ability clearly and strengthen yourself every day. Remain positive and take care of yourself. Try to make a good use of what you can access, either some collaborators or your unique lab resources. 
Why Did You Select the QCB program at BCM? 
BCM shows a strong support to the students and provides multiple chances for them to enhance. It is located in one of the biggest medical centers and has a strong bond with other hospitals and institutes which improves the connection between research and clinical. As a student, I'm able to access the Texas Medical Center Library and take classes I want in different schools such as UTHealth, Rice or MD Anderson. 
What is Your Research Interest? 
Proteomics, Phospho-proteomics and Bioinformatics. 
Why Did You Select Your Mentor? 
My mentor Bing Zhang is one of the leaders in CPTAC and an expert in proteomics and bioinformatics which is the field I'm interested in. He's responsible, nice and willing to guide his students. He's busy but he will always open the door for anyone who needs help. The lab members are also friendly and helpful. PhD career is long and tough some time so I would like to be with the mentor and colleagues I really admire and like. 
What Aspects of Training Has Been Most Influential in Preparing For Your Intended Career? 
In this program, I got the chance to have useful lectures and seminars on Bioinformatics. Also, I'm able to learn research independently which I love most. You should have the ability to find out the important problems by yourself and figure out a way to solve them. This is quite different when you're an undergraduate student. The process to solve a problem no one knows the answer can be challenging but interesting. 
Did Baylor's Location in the Texas Medical Center Enhance Your Experience? 
Thanks for Baylor's location, I not only got a chance to rotate in MD Anderson, but also I could be closer to clinical collaborators. 
What Are Your Career Plans? 
I plan to continue an academic career.