Master
"Because people here come from so many different backgrounds, they can lend you their experiences which can help you decide where you want to grow in your research and your career."
Media Component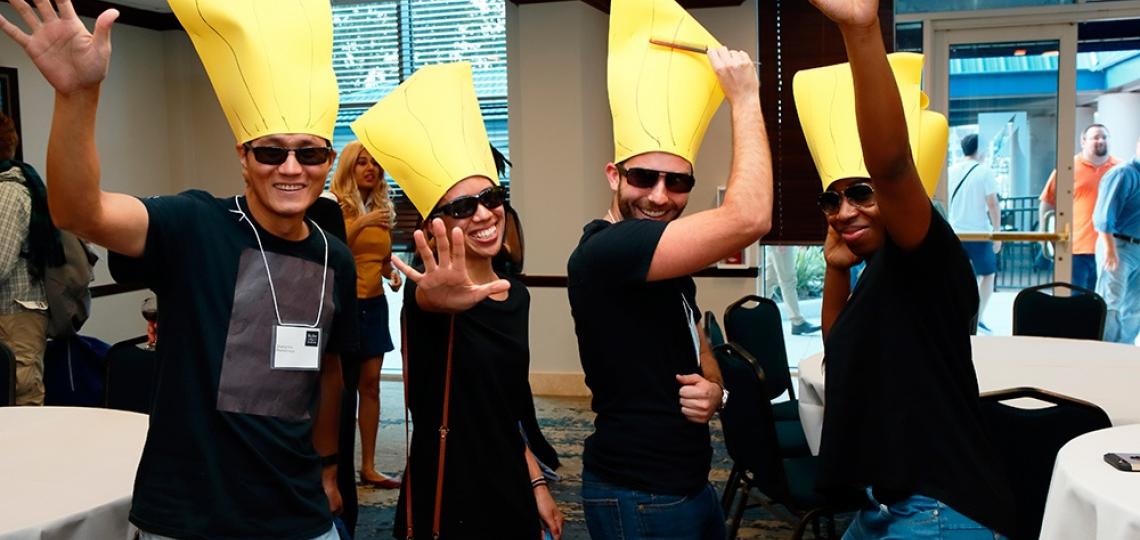 Heading
Stipends and Benefits
Content
Our students receive a competitive stipend, a tuition remission, and individual health insurance at no cost to the student.
View stipends and benefits
Heading
Life Beyond the Lab
Media Component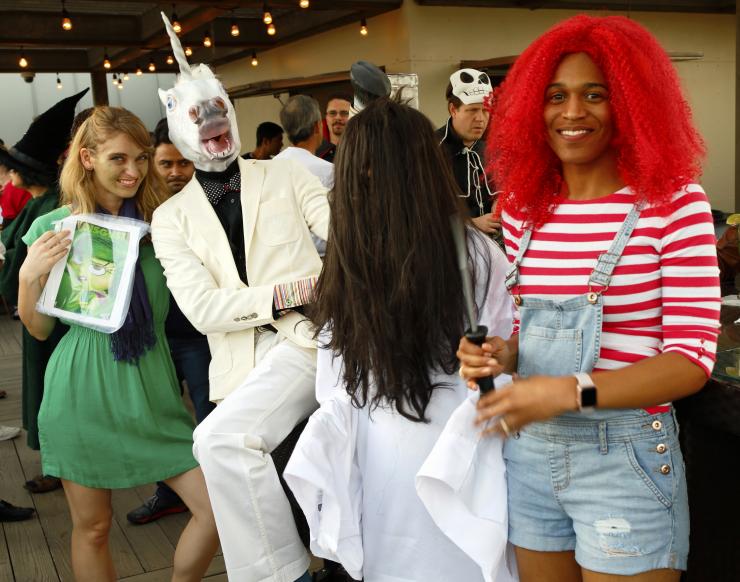 Content
Building connections with your fellow students and with faculty is essential for your professional and personal success. Throughout the year we have seminars, journal clubs, social activities and more to facilitate the development of a cohesive, collaborative community.
One of the highlights each year is the annual retreat at which we take breaks from sharing our research endeavors to enjoy the company of our peers.
Heading
Student Organizations
Media Component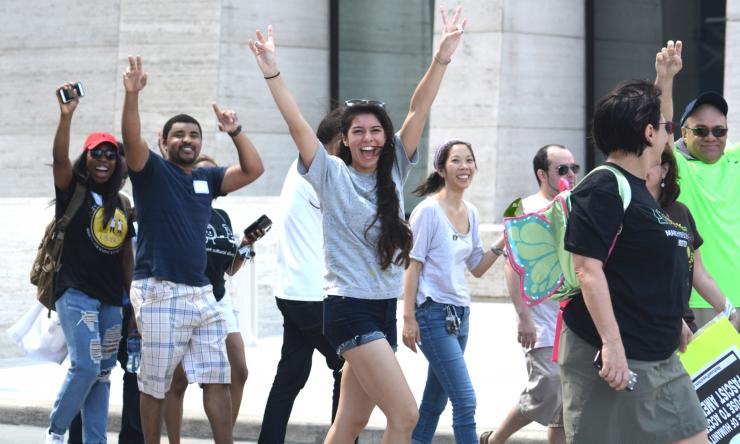 Content
Student organizations such as the Consulting Club, Association of Women in Science, Association of Graduate Student Diversity, Climbing Club and STEM Education Interest Group provide opportunities for students to learn about careers, network with individuals with shared interests and have fun. View a listing of student organizations.
Heading
From Our Students
Content
The best way to get a sense of what life is like as a student in our program, is to hear directly from our students. A few of our current students wrote about their experiences. 
Media Component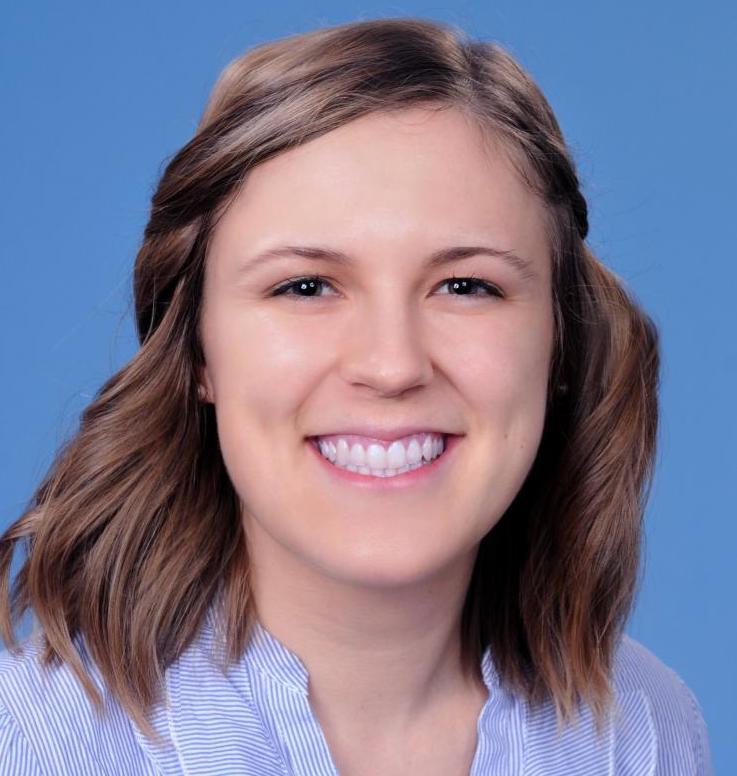 Content
By: Elizabeth Bowling, David Boragine and Wanderson Cabra de Rezende
Our program has a multitude of research fields in biochemistry, pharmacology and chemical biology. When it comes time to choose a research group to carry out thesis research, professors give a short and personal introduction to their lab. During the first term, each professor gives a short 15-minutes chalk talk about their lab and answers questions from the students. We find that this is an awesome way to meet the professors and get a feel for what being a student in their lab would be like.
One of the most important things to learn in graduate school is how to communicate your own research and ideas.

In the CPSB program, we have multiple unique ways to practice this. Our student seminar series is directed towards teaching us how to communicate science on multiple different levels, from a poster presentation to a short conference talk to a job talk. We get constructive feedback from the faculty and from our peers on how to improve the quality of our figures and presentation skills.

Once we have the opportunity to present at conferences or go on interviews, we find ourselves confident and prepared.
Media Component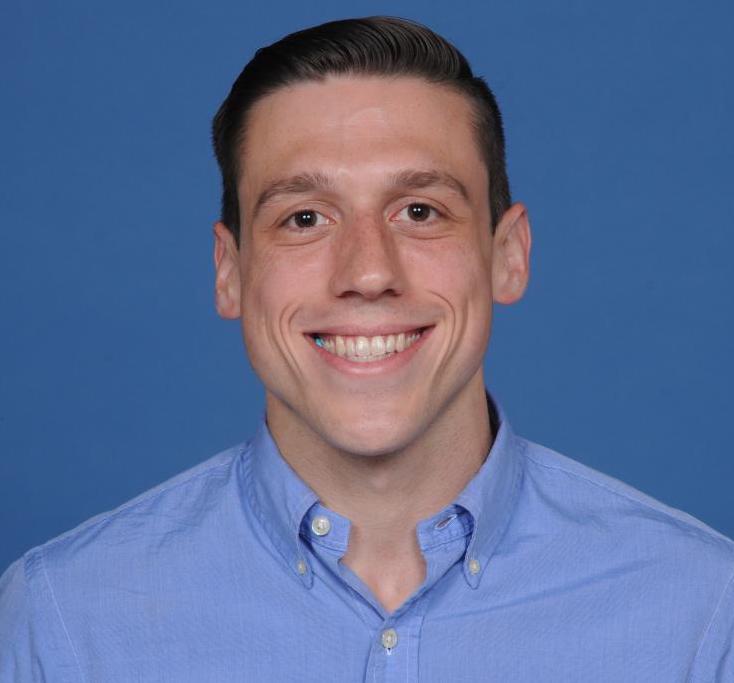 Content
Every week, seminar speakers who are leaders in their fields share their research with us. The seminars are very conversational, so we have the opportunity to ask questions and interact with the lecturers.

Additionally, we have the unique opportunity to have lunch with the seminar speaker and a small group of other students. At these lunches, we like that we can have casual conversations with leading scientists.
Media Component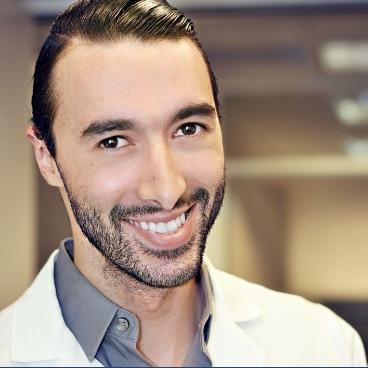 Content
Once a year we have our retreat, which has the feel of a scientific conference and a social event at the same time.

After your first year as a graduate student, you are able to present your research, either as poster presentation or an oral talk. It is great to share experiences with people from different research groups and backgrounds.

Presenting our research at retreat also allows us to get a fresh perspective on our projects, and advice on how to overcome obstacles from people with diverse backgrounds. It is not uncommon to come back from the retreat with plans to collaborate with another researcher.
Heading
Living in Houston
Content
Living in Houston allows for us students to enjoy all the perks that come with the big city lifestyle, but with a small city cost. In Houston, your dollar stretches much further than living in other major US cities. With eclectic choices of neighborhoods within the city limits, to modern suburbia, living anywhere in Houston is possible and there is an exact match to every individual's desires.
Cost of living calculators and information on Houston neighborhoods is available to help you find the right place to live.
Content
One of the greatest things about Houston is the restaurant scene. There are over 10,000 restaurants in Houston that represent over 70 different countries. The diversity and quality of food in Houston has led to it being called "the newest capital for food". We love that no matter what kind of food we like, from Thai to bar-b-que to Tex-Mex, Houston has it!
One of our favorite times of year in Houston is during Houston Restaurant Weeks. Even on a graduate student budget, you can experience some of Houston's finest restaurants. Over 280 restaurants around the city offer multi-course meals for a fraction of the normal price, with all profits going to the Houston Food Bank. During the month of August, students try out new restaurants for brunch, lunch and dinner, all on a budget.
Heading
Transportation in Houston
Content
The METRORail is a light rail service centrally located in the city connecting The Medical Center with downtown and other areas of Houston. The METRO bus system has several types of services throughout Houston, with local services running primarily on city streets and stopping along nearly every other block. Between the METRORail and bus system, getting around Houston is easy and affordable. Houston has two international airports, William P. Hobby and George Bush Intercontinental Airport, conveniently located to serve the greater Houston metropolitan area. We often watch for flight deals out of Houston and spend the weekend exploring new cities.
View Houston transportation information
Heading
Things to do in Houston
Content
Houston is a thriving metropolitan city with a variety of events happening all the time. Whether you are interested in Broadway musicals, professional sports teams, or running marathons, Houston has something for everyone.
A great perk of BCM that we love is the employee discount program. We get discounts to attractions and events around the city, from Cirque du Soleil to the Houston Aquarium. With everything that Houston has to offer and BCM employee discounts, there are a million ways for students to have fun outside of the lab.
Houston has multiple annual events that attract visitors from around the state and the country. Honoring the Texan spirit, the family-friendly Houston Livestock Show and Rodeo is the largest in the world, attracting more than 2 million people every year. For three weeks, popular musicians of all genres, such as Garth Brooks, Janet Jackson, Maroon 5, Jason Aldean and Zac Brown Band, donate their time to perform at the Rodeo, so that all the tickets proceeds can go to scholarships. After work, we often hop on the rail and spend the evening at the Rodeo playing carnival games and listening to the concerts.
Every June, Houston gets together for its LGBT Pride Celebration, which is the most attended gay pride in the Southwest of United States. The events that happens around the Houston Pride Festival® and Houston Pride Parade® are great ways to contribute, volunteer and celebrate the lesbian, gay, bisexual, and transgender community and their allies
For more about all the great things to do in Houston, check out the College's Play in Houston page on the College's Life in Houston website.
Heading
GSBS Student Life
Content
While the program is your home, there are many opportunities to interact with students and faculty from across the Graduate School of Biomedical Sciences as well as throughout the Texas Medical Center.
Learn more
Heading
Graduate Student Council
Content
As the voice of graduate students at Baylor College of Medicine, the Graduate Student Council hosts events, like the annual art show, throughout the year.
Learn about the Council