Master
Media Component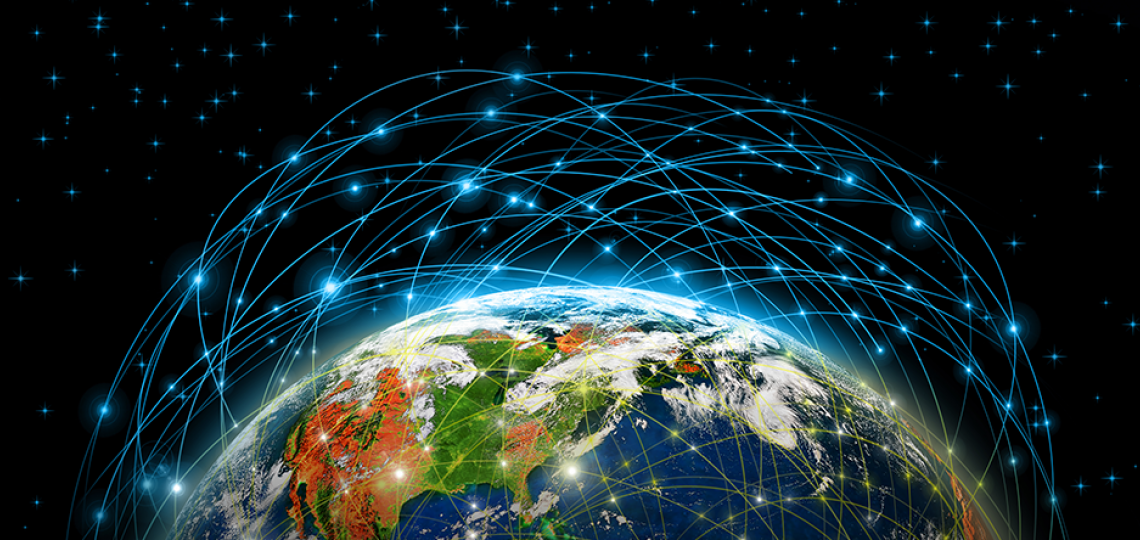 Content
The Threads Among Us is a project that grew out of a desire to address the lack of empathy physicians and other members of the healthcare team often show towards one another in the workplace. The title refers to the many common threads that link individuals who enter healthcare professions together: Similar values that lead these individuals to careers in medicine; common daily stressors; and an understanding of the complex dynamics of a healthcare team.
Despite a strong emphasis placed on empathic care of patients, empathic interactions with other members of the healthcare team often takes a backseat in the form of incivility - despite those individuals being best poised to understand the challenges of the job. Incivility is defined as "low-intensity deviant behavior with ambiguous intent to harm the target." Incivility can be overt (obvious) or covert (subtle), with the latter felt to be more common. The most common forms of covert incivility are rudeness and lack of regard for others.
The Threads Among Us project consists of a video, as well as a facilitator's handbook for a 60-minute workshop. The intended audience includes staff physicians, non-physician providers, medical trainees, nurses, and other allied healthcare professionals.
Content
The Threads Among Us was supported by a generous President's Grant from the Josiah Macy Jr. Foundation.
Heading
Facilitator's Manual for a 60-Minute Workshop
Description
The curriculum portion of The Threads Among Us includes a facilitator's manual for a 60-minute workshop focusing on increasing interprofessional civility and empathy among health care workers and co-workers, a downloadable presentation and an activity worksheet. 
The three activities that are part of the workshop include:
Terms

Item Definition
After a brief introduction to contagion theory, participants will divide into small groups to reflect on a set of questions addressing: how The Ladder of Inference impacts social contagion and personal experiences of how attitudes of others can cause ripple effects throughout the workplace. Small groups will then share their reflections with the larger group.

Item Definition
After watching The Threads Among Us video, a short facilitated discussion about several topics portrayed in the video will ensue.

Item Definition
Participants with be introduced to the Ladder of Inference, a cognitive framework for understanding how individuals rapidly and unconsciously climb from experience to assumptions to beliefs to response/actions. Positive and negative examples of Ladders of Inference for a common vignette will be reviewed as a large group, followed by small group reflections upon applications of the Ladder of Inference in everyday life.

Item Definition
After a brief discussion about the importance of expressing gratitude towards one another, participants will be given an opportunity to give an index card with a message of gratitude to someone in the workplace. This will be introduced during the workshop, but is meant to be done after the workshop.
Heading
Recommended Timeline for 60 Minute Workshop:
Content
Introduction and setting the stage (0-5 minutes)
Activity 1: Social contagion theory (5-15 minutes)
Watch the video (15-25 minutes)
Activity 2: Video debrief (25-35 minutes)
Activity 3: Ladder of inference (35-50 minutes)
Activity 4: Gratitude Card (50-55 minutes)
Closing, questions, and notification of e-mailed survey link (55-60 minutes)
Heading
Recommended Reading
Content
If you use The Threads Among Us curriculum with your group, please make certain that your participants and facilitator(s) complete their respective SurveyMonkey surveys. The following links may be e-mailed to participants and facilitators, respectively.
Terms

Item Definition
Professor of otolaryngology and pediatrics, director of the Center for Professionalism at Baylor College of Medicine.

Item Definition
Gastroenterology fellow at Baylor College of Medicine.
Content
Teri Turner, M.D., M.Ed., MPH
Geeta Singhal, M.D., M.Ed.
Nancy Moreno, Ph.D
Matthew Wall Jr., M.D.
Ernest Fruge, Ph.D
Tom Cole, Ph.D
Richard Frankel, Ph.D
Susan Raine, M.D., JD
Waqar Qureshi, M.D.
Heading
Curriculum Advisory Council
Content
Teri Turner, M.D., M.Ed., MPH
Geeta Singhal, M.D., M.Ed.
Terms

Item Definition
All actors were volunteers, most from the Baylor College of Medicine including two standardized patients from the Simulation Center at Texas Children's Hospital.