Master
Media Component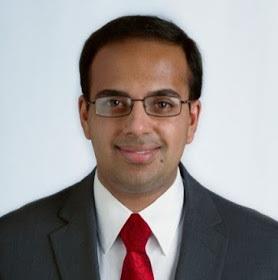 Content
What is your favorite memory from residency?
My favorite memories lie not in a single moment, but rather a culmination of interactions with patients, residents, and faculty. I had an elderly patient who visited our Ben Taub Clinic for urinary retention, what turned out to be advanced prostate cancer, and we sat for over an hour as he told me about his fascinating life story as a physicist in South America. Or the patient who is so excited to see you the day after surgery to thank you for removing all of her stones. I also couldn't think of a better group of residents to work with. From rounding in the morning to our Friday happy hours, they make coming to work fun. And the best part is we get to see each other get better and grow at the same time. And one of my favorite memories in the operating room is finding out what music the attendings listen to. You get to find out so much about a person by the music he/she listens to and jamming out to Metallica after a case is done is like no other.
Why did you choose urology?
Urology is a specialty that truly has it all. I wanted a surgical field that had a collaborative atmosphere, a wide breadth of procedures with a strong clinical presence, and diverse patient population. While in med school, one surgeon described urologists as "surgeons who don't take themselves too seriously" and this has stood true since I've been a resident. We are always willing to help each other in times of need. Also, very few fields, if any, can claim the breadth of procedures that urology has. From open to microvascular, endoscopic, laparoscopic, and robotic surgery, urology has always been at the forefront of medical technology. Moreover, we have a number of clinic procedures that diversify our clinic. Lastly, we treat patients of all ages from congenital abnormalities to stones, infertility, and cancer. A number of patients treat their Urologist as their primary physician which allows us to develop a strong and lasting relationship with them as well.
What drew you to the BCM Scott Department of Urology?
When researching residency programs, it became evident quickly that I wanted a program that had a community hospital, VA hospital, and strong private experience. Baylor College of Medicine is uniquely positioned as a world-class academic institution in the world's largest medical center with an incredibly diverse patient population. With my desire to live in a large city with warm weather, coming from upstate New York, there is no better place to train.
What's your favorite thing and/or spot in Houston?
Hermann Park is hands down my favorite spot in Houston. When the weather is nice, you can do anything in the park. Be it play golf, watch a free show at the Miller Outdoor Theater, go running, plan a picnic, or visit the zoo, the park has it all. And the best part is it attached to the Texas Medical Center.
What is one new thing you started in residency that you hadn't done before?
Being in residency has made me be creative with the free time I have outside of the hospital. Over the past 2-3 years, I have experimented in cooking, begun learning Hindi formally, and even read more for pleasure than any other time in my life.