Master
Media Component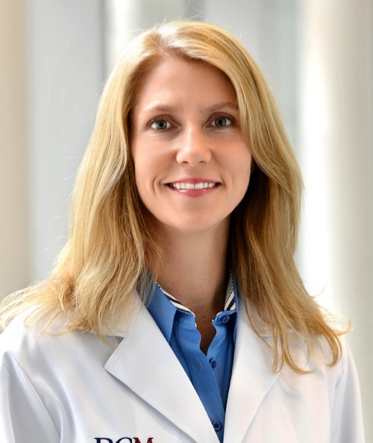 Content
The Michael E. DeBakey Department of Surgery General Surgery Residency Program has had a long and rich legacy of training physicians to be proficient surgeons who become leaders in surgery in their field and in their local community. Our trainees have gone on to develop highly proficient and respected practices across the United States and abroad. "Trained at Baylor" has for decades come to represent a commitment to clinical excellence, skill and dedication to our profession that continues to this day. We are highly committed to extending this great tradition, incorporating the clinical excellence and professional leadership of our surgery faculty into an education program that includes the most advanced and modern education methodologies.
Our residents train at iconic institutions at the Texas Medical Center – the largest medical center in the world. These centers provide our residents with an extraordinarily broad range of clinical opportunities, including that at two public hospitals (Ben Taub Hospital and the Michael E. DeBakey Veterans Affairs Medical Center) and four private hospitals (Baylor St. Luke's Medical Center, Texas Children's Hospital, MD Anderson Cancer Center and Penrose-St. Francis Hospital in Colorado). These facilities include settings. The vast Texas Medical Center allows uniquely vibrant and robust opportunities for clinical and scientific collaboration. Our hospital affiliates offer the opportunity to deliver care across the entire spectrum of clinical settings, ranging from top-tier university hospitals to practice in the private community setting, and from the municipal hospital caring for the underserved to service at one of the largest VA hospitals in the nation. Importantly, in the setting of this large medical complex, our department and our education teamwork carefully and thoughtfully to ensure that each of our trainees are well connected with our program, with our faculty and with their peers.
To achieve our goal of excellence in training, our world-renowned faculty make it their mission to instruct our trainees in the technical skills and clinical knowledge of outstanding surgeons, both in the operating room and in the classroom. Our program has a structured educational curriculum including simulation labs both animate and inanimate, expert lectures, break out discussion groups, and competency/research lectures to help increase resident medical knowledge, surgical skill sets, and prepare our residents for American Board of Surgery certification.
Our residents graduate with an outstanding clinical operative experience that exceeds the requirements of the American Board of Surgery and the Residency Review Committee for Surgery. Our graduates are highly sought as extremely experienced and well-prepared trainees and are placed into premier fellowship programs as well as academic and private practices.
We appreciate your interest in our program and encourage you to apply to our program through the ERAS and the National Residency Matching Program (NRMP) this year.
Please feel free to reach out to our education team if you have any questions and/or need additional information regarding our program and Houston by contacting us at gsprogram@bcm.edu.
Stephanie Gordy, M.D., FACS
Director, General Surgery Residency