Master
Media Component
Credit
Agapito Sanchez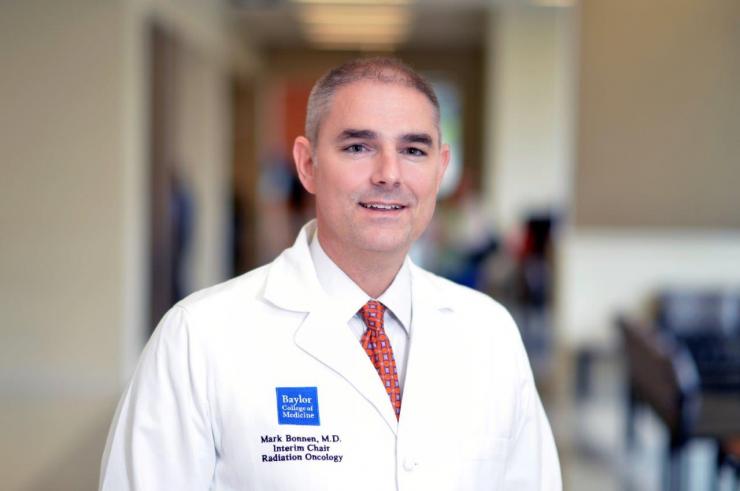 Content
Welcome to the website of the Department of Radiation Oncology at Baylor College of Medicine. The Baylor College of Medicine Radiation Oncology faculty and staff are dedicated to providing our patients with the most sophisticated and effective cancer treatments available in a caring and collaborative environment.
Radiation Oncology is highly specialized, highly technical, and presents new challenges each day, therefore our faculty and staff pledge to be at the forefront of technology, evaluating and adopting advances as soon as possible so that our patients can reap the maximum benefit from any new therapy that might be advantageous for their personally tailored oncologic care.
At Baylor Radiation Oncology, the patient comes first. To this end we have the most qualified experts in the field to design the most optimal radiation treatment possible for each patient. Whether its Stereotactic Radiosurgery with Gamma knife or CyberKnife, Stereotactic body radiation with CyberKnife, Elekta Agility, or Varian trilogy, or external beam radiation including IMRT, VMAT, IGRT or 3D-conformal. We also have experts skilled in all aspects of low dose rate and high dose rate brachytherapy with the Varian VariSource HDR system.
Our collaboration with Baylor's Dan L Duncan Comprehensive Cancer Center offers patients a unique academic care environment in Houston and South Texas because of the collaboration between disease site specialists including radiation oncologists, medical oncologists, surgical oncologists, as well as pathologists and radiologists. This team approach is critical to our mission to offer the best care possible and the latest clinical trials.
In the Baylor Department of Radiation Oncology, we strive to create an environment conducive to optimizing the personal experience of each patient, maximizing each patient's chance for cure while minimizing side effects and contributing to advances in patient care on a global level.
Mark Bonnen, M.D.
Interim Chair
Department of Radiation Oncology