Master
Content
The Baylor College of Medicine Pediatrics Residency Program offers many other benefits that allow you to enjoy your peers outside clinical duties and explore Houston as well. As a Baylor pediatrics resident, one can look forward to the following events and more!
Program Director's Labor Day Pool Party
House Staff Graduation Banquet
Resident Society Happy Hours
Heading
Resident Resiliency
Content
The Resident Resiliency Team is a group of 30 upper level residents interested in resident wellness. Our aim is to create and support a culture of resiliency and awareness of resident mental health. We are a part of the larger Resident Resiliency Program that is aimed a improving resident satisfaction and decreasing burnout through a multifaceted approach.
What are our roles?
Monthly newsletters with tips for wellness
Schedule and host monthly socials
Weekly running club
Provide a 24/7 resident call system
Assist with system-based improvements within the program
What is the resident call system?
The call system is made of third-year residents available 24 hours a day, 7 days a week, who help address burnout, debrief after patient deaths, and help residents cope with difficult patient encounters.
Who to contact?
For more information on the Resident Resiliency Team please contact Taylor McLain at Taylor.McLain@bcm.edu.
Heading
Cultural and Sporting Events
Media Component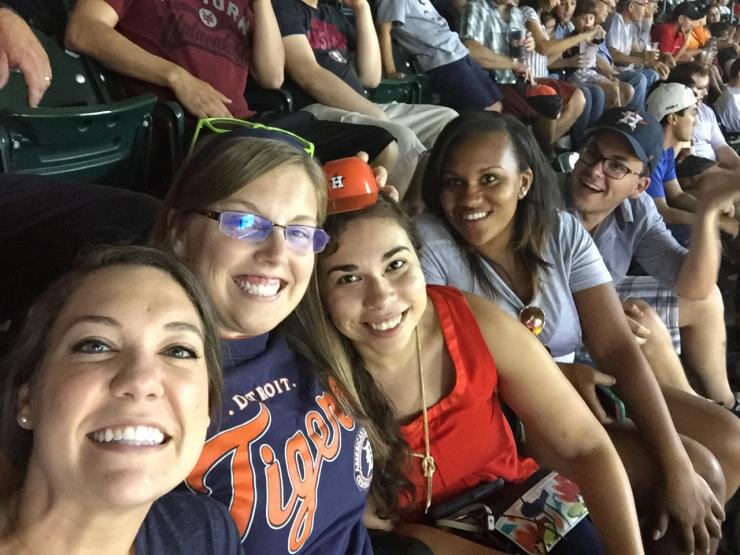 Content
The pediatric department has purchased season tickets to all major cultural and sporting events. These tickets are distributed to residents by lottery.
• Alley Theatre
• Broadway Across America Houston
• Grand Opera
• Houston Astros-Baseball
• Houston Ballet
• Houston Rockets-Basketball
• Houston Rodeo
• Houston Symphony
• Houston Texans-Football
• Society for Performing Arts
• Theatre Under The Stars