Master
Heading
About Reba Michels Hill, M.D., FAAP
Media Component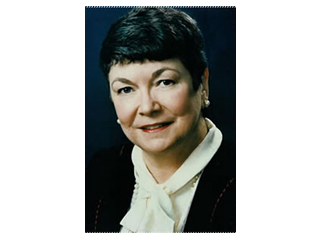 Content
Reba Michels Hill, M.D., FAAP, was a full-time faculty member at Baylor College of Medicine for 34 years. She held the rank of professor of Pediatrics, Obstetrics and Gynecology and was a leader in the perinatal health profession. Dr. Hill was one of the first neonatologists in Houston, served as chief of Newborn Research at St. Luke's Episcopal Hospital, and was president of the Houston Pediatric Society and the Texas Pediatric Society.
A dedicated teacher and excellent clinician, Dr. Hill also was an accomplished researcher and the author of numerous medical articles including the first statement and instructions on breastfeeding published by the American Academy of Pediatrics. She also received numerous awards, including the Outstanding Alumni Award from Baylor College of Medicine, the Sidney Kaliska Award of Merit from the Texas Pediatric Society, and the Perinatal Health Care Award from the Texas Perinatal Association.
Because of Dr. Hill's commitment to education, patient care, research and family, the Baylor Pediatric Alumni Association is proud to present scholarship awards in her name to equally deserving residents.
Content
2017
Betsy Cowell M.D., Margaret Taylor, M.D. - Arts in Medicine
Roxana Fatemizadeh M.D. - Microbiome in NEC
Nupur Agrawal M.D. - Creation of a Resource Locator App for Homeless Children in Houston
 
2016
Joseph Alge, M.D. - Transcriptomic Profiling Approach to Identify a Link Between WT1 Mutation and Atypical Hemolytic Uremic Syndrome
Mark Zobeck, M.D. - Pediatric Oncology International Network for Training and Education
Nicole Ramsey, M.D. - Improve understanding of the Pediatric Immune System and Development of Atopy
Kristen Meulmester, M.D. - Analysis of patients requiring multiple Rapid Response events outside of the ICU
 
2015
Elizabeth Keating, M.D. - Health Screening and Assessment in Orphanages in Lesotho
Julian Swanson, M.D. - Improving Health Literacy in Underserved Areas of Houston
Dustin Hipp, M.D. - Implementation of a Resident Led Elective on Physician Leadership and Health Care Delivery
 
2014
Andrew Landstrom, M.D. - A Proteomic Approach to Discovering the Etiology of Pulmonary Arteriovenous Malformations
Tina Manshadi, M.D. - Educating Health Care Providers as to the Guide to Access to Care and Community Resources in Houston/Harris County
 
2013
Joseph Spinner, M.D. - Relationship of Congenital Heart Disease Morbidity and future Developmental and Neurologic Outcomes
Chris Broda, M.D. - Biophysical Interaction of Reprogrammed Cells on various substrates with Cardiac Application
Jacquelyn Burnett, M.D. - Educating Health Care Professionals on warning signs of Human Trafficking
 
2012
Robert Ricketts, M.D. - Encouraging the use of Podcasting in the culture of education at Texas Children's Hospital
Jason Goldberg, M.D. - Outcomes after Sirolimus use in cardiac re-transplantation patients at Texas Children's Hospital
 
2011
Jill Weatherhead, M.D. - AEIOU Advocacy program for a Meds-Peds clinic in the South Union neighborhood of Houston
Niti Chokshi, M.D. - Survival and outcomes after stem cell transplantation for non-SCID immunodeficiency
Hari Sankaran, M.D. and Mary Catherin Brake, M.D. - Pilot a comprehensive health awareness program at an alternative HISD high school
 
2010
Tiphanie Vogel, M.D. – Severity of Scleroderma related to Type-1-Interferon
Lindsey Hoffman, M.D. - HPV vaccination rates in pediatric cancer survivors
Kirsten Nieto, M.D. - Assessing obstetric and neonatal outcomes in adults with congenital heart disease
Hari Sankaran, M.D. - Identifying triggers that result in protocol treatment delays in children with ALL
 
2009
Lauren Raimer-Goodman, M.D. - Human trafficking in Houston
Jai Anandam, M.D. - Methods in diagnosis of STD's
Elijah Bolin, M.D. - Predictors of poor outcome in pulmonary vein stenosis
Mitali Ruths, M.D. - Nerve blocks for chronic migraine
Kelly Hicks, M.D. - Ambiguous genitalia in the Houston Mexican-American population
 
2008
Elizabeth Bosquez, M.D. - Relationship between ALTE and parent/child co-sleeping
Jimmy Holder, M.D. - Genetic component in developmental delay and infantile spasms
Rita Jermyn, M.D. - Cultural barriers in pediatric obesity and nutrition
Fahd Ahmad, M.D. - Acute chest syndrome in sickle cell patients
Thaddeus May, M.D. - Malaria as a risk factor in maternal to child transmission of HIV
Seema Jilani, M.D. - Access to healthcare in economically disadvantaged countries
 
2007
Sanjiv Harpavat, M.D. - Work to improve childhood nutrition by preparing residents to discuss nutrition with parents and approaching fast food companies to help influence pediatric nutrition positively
 
2006
 
2005
Christine Hudson, M.D. - Finding ways to increase the number of health care workers advocating for children at Ben Taub General Hospital and Texas Children's Hospital
 
2004
Sujit Iyer, M.D. - Investigation of the major obstacles to receiving adequate health care in the Houston area with particular focus on Hispanic American population
 
2003
Chrissie Ott, M.D. - Study of barriers of transition of children with chronic diseases to adult care in the Harris County Hospital District
 
2002
 
2001
Jill Jasper, M.D. - Prospective evaluation of the risk of bacteremia in febrile children with incidental neutropenia
 
2000
Suneil Koliwad, M.D. - Atherosclerosis prevention in high-risk children
 
1999
Todd Vedder, M.D. - American Academy of Pediatrics-Governmental Policy Elective, Washington, D.C.
 
1998
Stephanie Kennebeck, M.D. - Research project entitled Utility of a program to improve understanding of discharge instructions in the emergency center: a prospective analysis
 
1997
Paul Kornberg, M.D. - Research project entitled referral patterns for children with disabilities in Texas
 
1996
Kathleen Stewart Hunt, M.D. - Month internship working with Dr. David Smith, Commissioner of Health for Texas at the Texas Department of Health in Austin
 
1995
Geoffrey Rosenthal, M.D. - Research project entitled AA neonatal anthropometric study to evaluate a new index of neonatal shape.