Master
Heading
About Ralph D. Feigin, M.D.
Media Component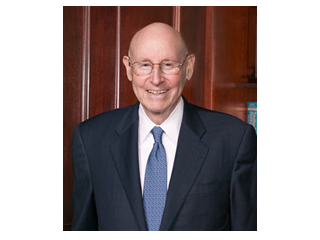 Content
Dr. Feigin was an internationally renowned expert in pediatric infectious diseases and author of many journal articles and textbooks. He also was editor-in-chief for Seminars in Pediatric Infectious Diseases and UpToDate and was associate editor for Pediatrics.
He has received almost every revered honor for pediatricians including the John Howland Award from the American Pediatric Society, the John P. McGovern Compleat Physician Award, the Children's Miracle Achievement Award, Distinguished Physician Award from the Pediatric Infectious Disease Society, and several lifetime achievement awards. He was elected to the Outstanding Faculty Hall of Fame at Baylor College of Medicine.
Dr. Feigin received his M.D. degree from Boston University School of Medicine in 1962. He served as a pediatric resident at Boston City Hospital and at Massachusetts General Hospital before completing a research assignment with the United States Army Institute of Infectious Diseases from 1965-1967. He joined the faculty at Washington University School of Medicine in 1968, rising to the ranks of professor in 1974. He served as the directory of Infectious Diseases in the Department of Pediatrics until he came to Baylor in 1977.
As profound as Dr. Feigin's contributions to pediatric medicine were his warmth, commitment to excellence, accessibility, and dedication as a teacher, mentor, and friend. Thousands of students, residents, fellows, and faculty have been affected by Dr. Feigin's leadership over the years.
Heading
Previous Lecturers
Content
2019, Ora Pescowitz MD
2019, David Kimberlin MD
2012, Ambassador Mark Dybul, M.D.
2011, Stephen Lewis
2010, Mark W. Kline, M.D.
2009, Sheldon L. Kaplan, M.D.