Master
Media Component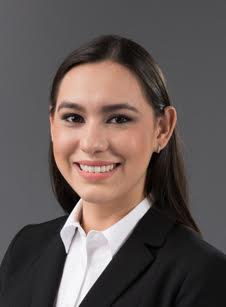 Content
What is your favorite memory from residency? 
After four years of residency, it is very hard to decide on a single favorite memory. There are so many! One of my favorite ones was early in residency during our Texas Society of Pathology annual meeting in a beautiful resort just outside of Austin. After a long day of conferences, residents, fellows and attendings from my program gathered around a bonfire. We were just chatting and enjoying the time together. Not only I had a great time, but also confirmed that I was at the right program with the right people.
Why did you choose pathology?
When I started medical school, I had no idea that pathology existed. However, one of my first classes was histology and I fell in love with it. I was so excited to start my pathology classes. After taking these classes it confirmed that pathology was what I wanted to do for the rest of my life. During my clinical rotations, I tried to keep my mind open for other options, but nothing really compared to pathology!
What drew you to the BCM Department of Pathology & Immunology?
I loved my interview day at BCM. Everyone was so welcoming! One of the things that really sold me on the program is the fact that we rotate in 4 different hospitals. Each one is unique, and they really complement each other. You see very different cases from contrasting populations.
What's your favorite thing and/or spot in Houston?
I love that Houston is a big city and is also very affordable. If you are a foody, like I am, this is the place for you! There are so many good restaurants, all the way from high-end elegant ones to hole in the walls. Also, Houston is super diverse and you can find authentic cuisine from almost anywhere in the world. One of my favorite restaurants is Xochi, they have delicious, authentic Mexican food from Oaxaca (a state in southwest Mexico.)
What is one new thing you started in residency that you hadn't done before?
I got more into fitness. I started going to OrangeTheory but when the pandemic hit, my husband and I decided to get our own home gym. We first got a stationary bike but now also have a rower and a treadmill. It's nice to exercise for 30 minutes in the morning before my day starts.  
What type of cell would you be and why?
I would be an eosinophil. Everyone is excited to see them, and they just look awesome with their sunglasses on (bilobed nucleus) and their granules. Totally me!