Master
Content
The Medical Genetics and Genomics Residency Programs at Baylor College of Medicine are designed to prepare individuals for an academic career by providing an integrated experience in both clinical and experimental genetics. Training activities in clinical genetics and research are coordinated through the Department of Molecular and Human Genetics. Our programs prepare the trainee to care for both pediatric and adult patients with cytogenetic, biochemical, and developmental diseases, and gain laboratory experience in a chosen area of medical genetics and genomics.
Our programs enjoy preeminence in the genetics community and are approved by the Accreditation Council for Graduate Medical Education. Our programs are also supported by a training grant from the National Institute of General Medical Sciences. We are currently approved for a total of 12 residents.
Find out more information about each of the residency programs we offer and how to apply by visiting the pages listed below.
Media Component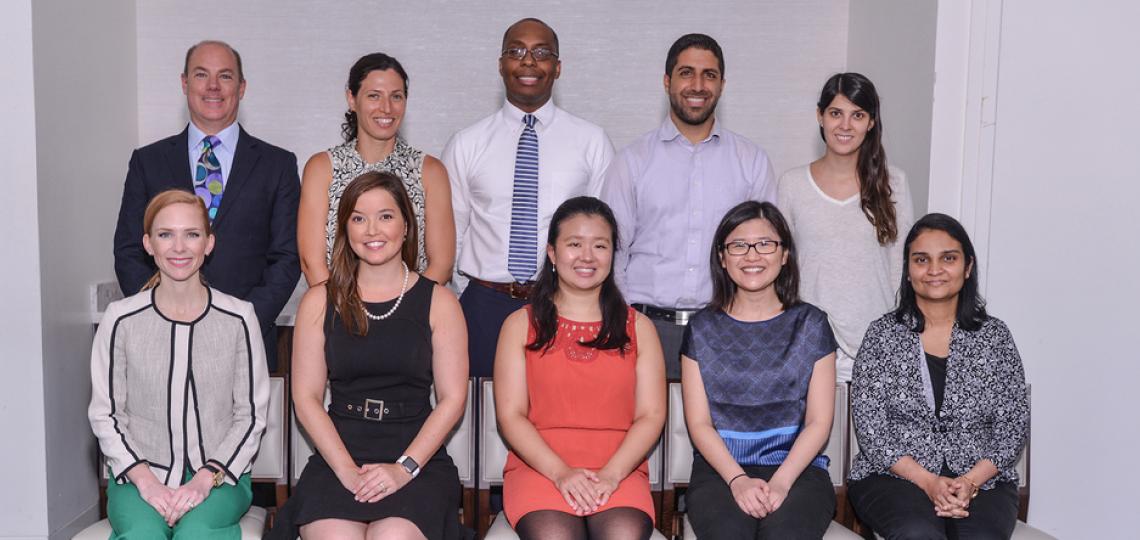 Content
Current trainees in the medical genetics and genomics residency programs with Dr. Reid Sutton