Master
Media Component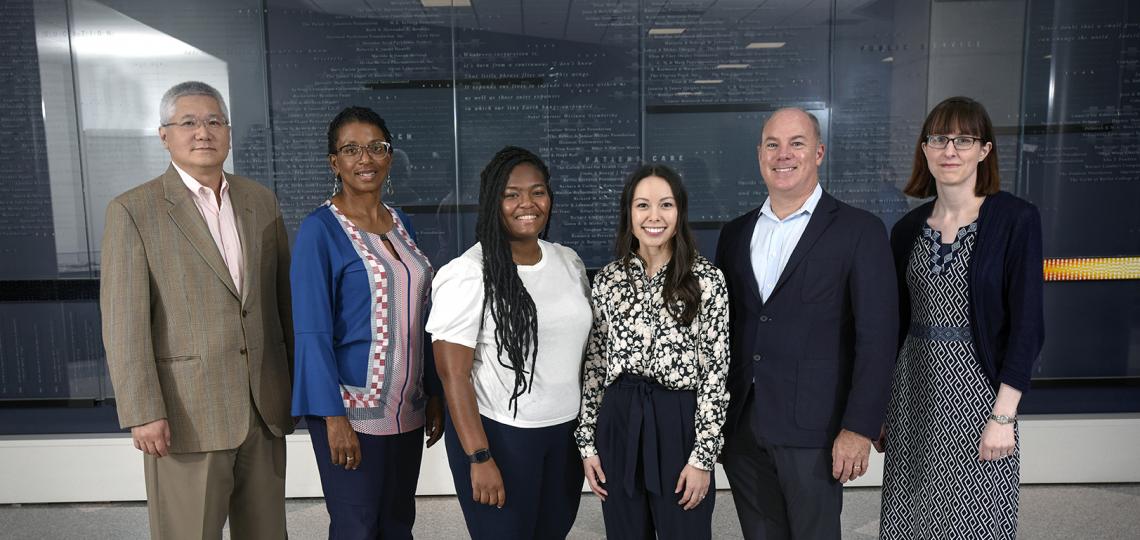 Heading
About the Program
Content
The Clinical Research Education Training Program is a short-term summer training program that gives first and second-year medical students from underrepresented communities the opportunity to gain clinical research experience within the field of medical genetics. The purpose of this program is centered at increasing underrepresented individuals in medicine (UiM) with the long-term goal of supporting a diverse community of clinical trainees pursuing medical genetics careers.
In addition to hands-on-research, interns will have access to 
Biocuration training,
Friday noon conference (current clinical genetics residents demonstrate how evaluations and modern clinical genetic testing lead to molecular diagnosis along with clinical management), 
Clinical observation, and 
Professional development sessions (grant writing, creating an individual development plan, health, wellness and resilience training). 
Admissions
The Department of Molecular and Human Genetics will support two to three interns each application cycle. Applicants must meet these criteria: 
Identify within an underrepresented community in genetics: African American, Hispanic American, Native American, Pacific Islander, Persons with Disabilities, and/or economically disadvantaged 
Be a U.S. citizen or permanent resident 
Be a first or second-year medical student in good standing 
Apply now