Master
Media Component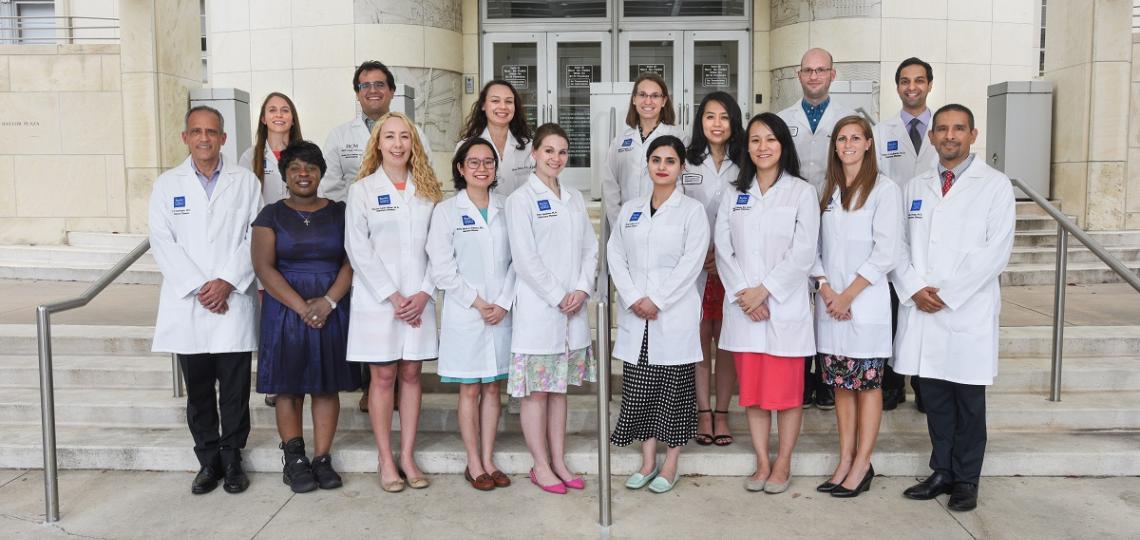 Heading
About the Program
Content
The Infectious Diseases Training Program at Baylor College of Medicine offers a blend of clinical training and research opportunities. Faculty are actively involved in clinical medicine, research and teaching.
Annually, three training positions are offered in our traditional infectious diseases training program and two positions in our immunocompromised training program, which is a joint fellowship between the infectious diseases sections at Baylor College of Medicine and MD Anderson Cancer Center.
In some years, we also offer one training position in a combined adult-pediatric ID track. This track is jointly administered by our program and the Pediatric Infectious Diseases fellowship program.
Heading
Strengths of our Program
Content
Texas Medical Center: Training in infectious disease at Baylor means working in the largest medical center in the world, and providing care for patients of all means and backgrounds from across the globe. Whether you choose to join our traditional or immunocompromised tracks, you will become proficient in general infectious diseases at the Michael E. DeBakey VA Medical Center, tropical and global medicine at Ben Taub Hospital, HIV care at Thomas Street Health Center, and cancer and transplant infectious diseases at the MD Anderson Cancer Center, and the Baylor-St. Luke's Medical Center. You will learn to thrive as a physician in the private, public/underserved, and governmental institutional settings, and you will find a combination of patients and diagnoses that are rarely found elsewhere.
Mentorship to meet your goals: Drawing from no less than five groups of infectious disease specialists across our four major inpatient institutions, our clinical faculty include experts in every aspect of infectious diseases, including Hepatitis C, HIV care, transplant ID, oncologic ID, tropical medicine, infection control, vaccinology, antibiotic resistance, and many others. And while many of our clinical faculty are active and successful in research, our fellows also have research mentors throughout the college and Texas Medical Center, including MD Anderson, the Baylor Department of Molecular Virology and Microbiology, and others. Whether you are interested in basic, translational, or clinical research, or in their related specialized fields of clinical practice, we can help you find the right mentors among our faculty and our sister institutions to ensure that your academic career flourishes. View our mentors.
A flexible curriculum: Having difficulty deciding whether you want to train at a 'clinical program' or a 'research program'? Interested in HIV but don't want to commit to fellowship that seems to offer training in little else? Our program's wealth of clinical, research and mentorship opportunities allows you to customize your fellowship experience to your specific interests and needs while still ensuring you receive a strong foundational experience in infectious diseases. View curriculum information.
Do you want training that will prepare you for private practice in general clinical infectious diseases? Are you looking to specialize in immunocompromised and critical care infectious diseases? Or, perhaps you're interested in academic medicine and research?
Our program has a depth and breadth of opportunities in infectious diseases. Whatever your career goals in this specialty are, we can help you reach them.
Apply today!