Master
Media Component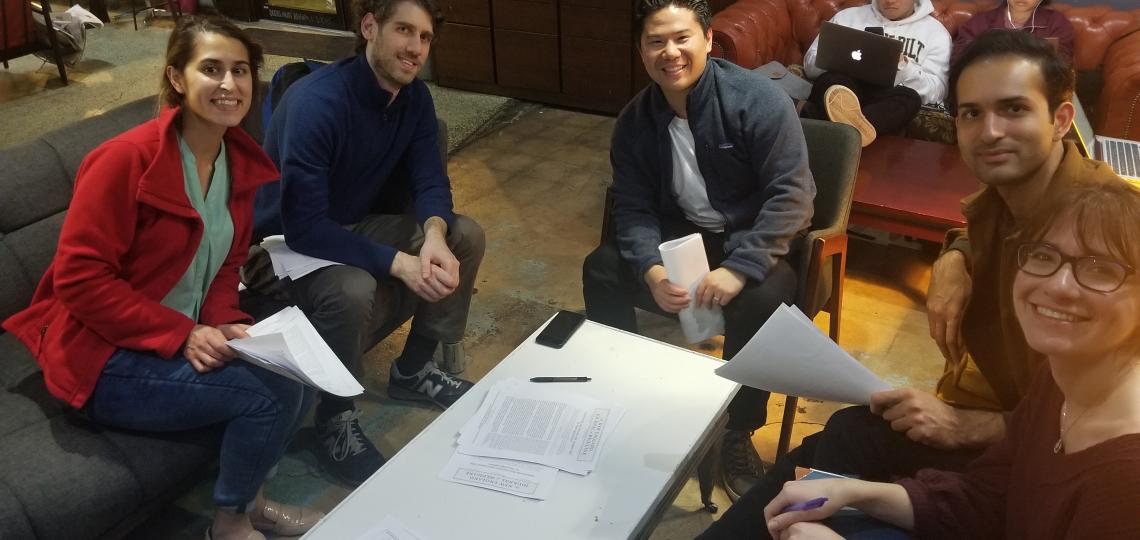 Content
The Academics Committee was founded by residents to help promote scholarly activity and participation within the academic medicine community. The Academics Committee supports academic inquiry and research by facilitating resident-run journal clubs as well as conducting poster/abstract presentation preparation workshops. The committee's activities include:
- Guiding residents in learning how to read and interpret medical research and literature via monthly journal clubs during which we discuss landmark medical trials that shape the way we practice medicine
- Helping residents publish and/or present their research in its best light by improving slide and poster design and presentation style
Heading
Descriptions of Events
Content
Poster Workshops
Academics Committee holds regular poster and oral presentation workshops to help residents improve presentation skills and prepare for upcoming conferences. Residents with accepted abstracts (clinical vignettes, original research, poster acceptances, or oral presentations) are able to present drafts of their work in a low-pressure environment and audience members (associate program directors, chief residents, co-residents) are then able to provide feedback regarding formatting, content, and delivery. The workshops have been very well received; many residents find they are much more prepared to present at conferences, and several have gone on to win prizes at conferences! This year, we will be working with our Baylor College of Medicine medical student colleagues to provide mentorship of their research efforts as well.
Journal Club
Beginning in 2017, Academics Committee is continuing our popular resident-run journal club! Our aim is to talk through landmark trials and guidelines about general topics that we all encounter daily. All residents are welcome to join and have enjoyed talking through the details of a paper, as well as discussing application of this evidence to daily practice. At each Journal Club event, two-four residents lead the discussion and one-two expert faculty members provide background and perspective from practice. This year, we hope to increase the frequency of these events and plan to experiment with a Twitter-based Journal Club event.
Resident Research Q&A Session
Each spring, Academics Committee coordinates an interactive session to help residents plan for research projects in the upcoming academic year. During this session, residents of all years participate in a Q&A session for tips on how to obtain a research mentor, how to apply for conference funding, how to navigate applying for IRB project approval, and how to prepare for a Clinical Research Elective month, among other topics.