Master
Media Component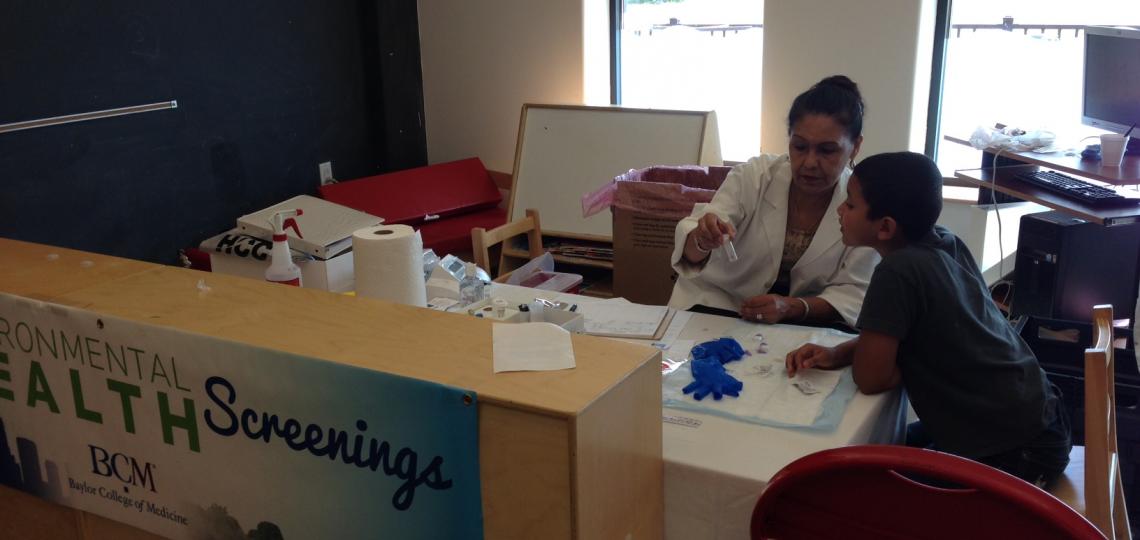 Content
The purpose of the Environmental Health Service is to improve the understanding of the relationships between exposures to environmental health hazards and health effects and to reduce adverse health effects caused or exacerbated by such exposures, especially in the Houston metropolitan area and along the Gulf Coast. We accomplish this through the following activities and services:
Establish effective communication between area residents, local government and the medical community on the interrelationships between exposure to environmental health hazards and health
Serve as a repository of information and as a catalyst for implementation of strategies to reduce exposure to environmental health hazards
Facilitate and/or provide clinical care for area residents with environmentally induced or exacerbated illness
Educate health care professionals about the prevention, diagnosis and treatment of environmentally induced or exacerbated illness
Conduct research studies to further our understanding of the relationship between exposure and health and provide evidence for targeted interventions
Promote collaboration among government, educational institutions and the business community in reducing environmental health hazards for area residents
Content
The activities of the Environmental Health Service are organized into four core areas."
The Professional Education Core provides educational opportunities in environmental health for health care professionals through regional symposia, Grand Rounds presentations, targeted training, mentoring and courses at Rice University and Baylor College of Medicine.
The Clinical Service Core offers clinical environmental health services, with a particular focus on individuals with poorly controlled asthma. Baylor College of Medicine providers take comprehensive environmental histories, conduct physical exams and appropriate laboratory testing, perform on-site exposure assessments and develop holistic treatment plans tailored to each patient's needs.
The Research Core analyzes potential associations between exposure and health through advanced geospatial modeling techniques. It also promotes and measures the efficacy of educational, policy and other interventions to improve health through the service's clinical care and professional education activities.
The Community Outreach Core empowers individuals by providing information through community presentations as well as television and radio interviews. EHS faculty also serve on numerous local, state and federal environmental health and sustainability committees.