Master
Heading
About Aware-Houston
Content
Faculty from the Department of Family and Community Medicine are offering free mental health awareness trainings implemented through our Aware-Houston project, a three-year grant funded by the Substance Abuse and Health Services Administration. These trainings are provided to healthcare providers, first responders (firefighters/emergency medical services professionals), school personnel, staff from social services organizations, college students, and the general public in the Greater Houston area. Our goals are to continue increasing the capacity to identify and respond to individuals who may be experiencing a mental health crisis, and to teach tools to maintain good mental health. We hope to reduce the individual and public burden of mental illness as well as emotional stress, and expand access to mental health care community-wide.
Trainings are virtual or in person, depending on COVID-19 precautions. Some trainings are available in Spanish.
To stay up-to-date on upcoming trainings open to the public, join our mailing list for email notifications or follow us on social media.
Join our Mailing List
Heading
Meet the Mental Health Awareness Training Team
Terms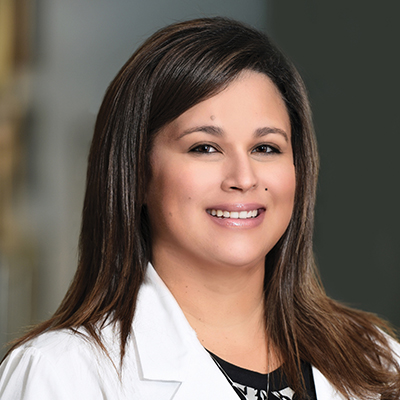 Sandra J. Gonzalez, MSSW, Ph.D.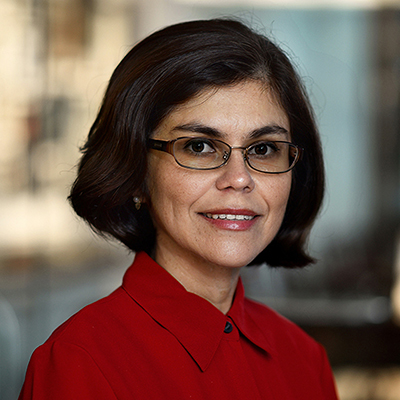 Mónica M. Alzate, Ph.D., LCSW
Heading
Mental Health Trainings & Topics
Content
After each training, all participants receive a list of community resources on mental health and social services. Most topics are suitable for the general public and are one hour long unless otherwise noted. Trainings are provided by the MHAT team faculty.
Descriptions of available training topics:

| Titles | Topics |
| --- | --- |
| Mental Health Awareness – Common Disorders, Identification, and Tools to Manage Them** | Participants will learn about the most common mental health disorders that affect children, youth, and adults and how to identify them. They will learn as well basic mental health first aid techniques to help someone in distress. |
| Adverse Childhood Experiences – ACEs | Participants will learn how certain experiences during childhood can change our brains, affect our physical/mental health, and impact our behaviors/outcomes throughout our lifespan. They will also identify factors that create resilience. |
| Mental Health and Domestic Violence (DV) – Emphasis on Intimate Partner Violence (IPV) Part I | Participants will learn about the types of DV in the life cycle, its impact on family dynamics, myths of DV and the cycle of abuse, screening for DV, safety plans, and how the COVID-19 pandemic has affected DV. |
| Mental Health and Domestic Violence (DV) – Emphasis on IPV Part II | Participants will learn about DV as an adverse childhood experience, trauma as a result of DV, common mental health disorders as a result of DV experiences, substance use, misuse, and disorders after or while experiencing DV, and common treatments for DV survivors. It is recommended that participants take the IPV Part 1 training prior to this one. |
| Natural Disasters & Mental Health | Participants will learn about the impact of natural disasters on mental health and well-being, when they are considered traumatic events, basic skills to recognize distress in self and others, basic mental health first aid skills to help someone experiencing distress, and tips to avoid certain negative outcomes during a natural disaster. |
| The Art of Self-Care: Myths and Best Practices | Participants will explore notions and myths of self-care, barriers towards self-care, and develop a definition that takes into account overall well-being. Likewise, they will learn and practice during the presentation specific tools from relaxation and mindfulness techniques to help them build long lasting habits to enhance resilience. |
| How much is too much alcohol? | Participants will learn about alcohol drinking thresholds, what constitutes low risk drinking, heavy drinking, and binge drinking for all populations. They will also learn about fetal alcohol spectrum disorders and how to prevent alcohol exposed pregnancies. |
| Cognitive Behavioral Therapy and Mindfulness Techniques to Improve Wellbeing | Participants will learn the basic principles of Cognitive Behavioral Therapy and Mindfulness Techniques and understand how they help re-wire their brain. |
| Motivational Interviewing (MI)* | Participants will learn about the principles of this technique that enhances effective communication, stresses self-efficacy, and promotes well-being by helping people find reasons to change or avoid risky behaviors. It is applicable to a range of situations, from school truancy, drugs/alcohol use, risky sexual behavior, to medical treatment adherence. |
| Screening for Alcohol/Drugs, Brief Intervention, and Referral to Treatment (SBIRT)*# | Participants will learn how to implement the SBIRT approach to assess individuals' risk in their use of alcohol or drugs, provide a brief intervention, and refer to treatment. |
*For healthcare, social services, and school personnel. #This training lasts two hours.
**Also available in Spanish.