Master
Terms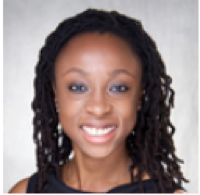 Item Definition
During your CA-2 or PGY-3 year you will spend three months at Texas Children's Hospital. There you will work with a diverse group of incredibly talented pediatric anesthesiologists. You will be assigned to general anesthesia cases in the Main OR in West Tower such as myringotomy tubes or appendectomies, complex cases such as craniotomies or multilevel spines in the Legacy Tower or elective cases such as lumbar punctures for chemotherapy patients in the Mark Wallace Tower. 
The day begins at 6: 15 a.m. with a problem-based discussion of assigned reading from Cote, the pediatric anesthesiology reference text. The reading covers often-tested cases in pediatric anesthesia such as tracheoesophageal fistulas, indications for tonsillectomy, issues of prematurity, out of OR anesthetics, and many other subjects. At 7 a.m., you are dismissed to begin (or finish, if you are an early riser like me) setting up your OR. Most first case starts are at 7:30 a.m. Your attending will meet you in the operating room or in the preop area to consent your patient. At all OR sites you will find bright colors, toys and a play area for your pediatric patients. This is probably my favorite part of the day. In a single day I have encountered a spectrum of ages from under one year to an adolescent bigger than me! My advice for fearful toddlers is to ask the Child Life specialists for bubbles or the light up wand—thank me later! By approximately 2 p.m., you will know what case and attending you will be assigned to the next day. Usually the day ends about 3 or 4 p.m.
Many Texas Children's Hospital attendings are part of specialized teams like the liver transplant team. They are also well-connected internationally and during your time at TCH you will find plenty of opportunities to collect cases for national presentations or pursue a long-term research project. What I enjoyed most was the breadth of anesthetic techniques I learned from each attending as well as the overall sense that all members of the perioperative team—surgeons, nurses—were working together. By the end of my third month I felt at ease. 
When I matched at Baylor College of Medicine for anesthesia residency, the major selling point was the Texas Children's Hospital rotation experience. As someone who was already leaning toward a fellowship in pediatric anesthesiology, my experience at TCH confirmed that BCM was the best fit for me.