Master
Media Component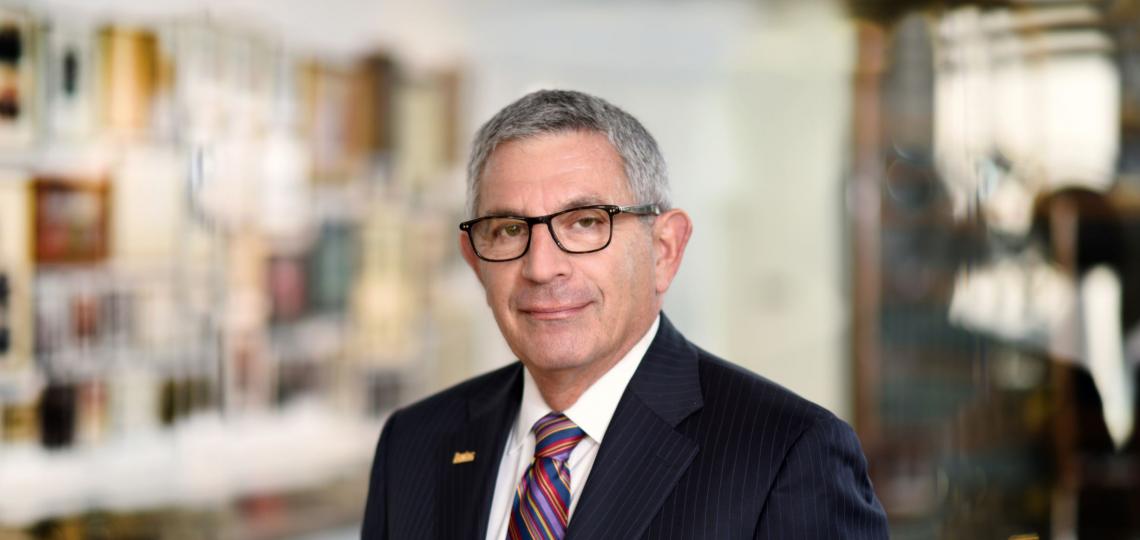 Content
To Members of the Baylor College of Medicine Community:
Happy Friday Baylor College of Medicine, and Friends of Baylor. Well, you know it was bound to happen. I would have said that the chances of our not being able to do our Friday video was as likely as landing a probe on Mars within a foot of where we planned to do it...but it wasn't easy. It took a global polar vortex to leave all of Texas without power and water to make this happen.
Turns out, our Texas power grid is circular with a number of arteries feeding into it: Coal, nuclear, wind, natural gas, solar and oil. It is structured like the grid architecture of our brain called the Circle of Willis. The Circle of Willis is an arterial loop in the brain where the arterial blood vessels in the front of the body (the carotid arteries), and those in the back (the basilar artery fed by the cerebellum and spinal arteries) come together in a loop-like grid to make sure there is sufficient blood flow to the brain. There is nothing like it anywhere else in the body. This giant circular flow protects the brain from obstruction of any one artery. It is exactly the same design as the Texas power grid. If one artery goes down (clots), a person experiences a deficit but doesn't die from massive brain injury. If more than one goes down, then a person has a massive stroke and generally dies.
Texas just had the equivalent of a massive stroke! Luckily, Texans are resourceful and hopefully we will make the changes that are needed to make us more resilient in the future.
But let's focus on what has to be one of the great events of the decade, the landing of a space probe, the rover Perseverance and its helicopter buddy. With its autonomous landing, following a very complex descent, this technological feat showed that we Americans can accomplish anything we set out to do. You might not know this, but Baylor College of Medicine leads a consortium of institutions that include MIT and Cal Tech to address the medical challenges that face us in a manned Mars mission, because of the long-term effects of space travel.
We need to take a similar approach to meeting the medical challenges here on Earth. Some very disturbing data came out this week from the CDC. Despite all the good news with falling numbers of new cases from SARS CoV2, the overall mortality data showed a decrease in lifespan of one full year, the most since World War II. That is disturbing enough, but the disparities of healthcare were on full display in this data. While the overall drop was one year overall, it was 2.7 years for African Americans, 1.9 years for Hispanics and only 0.8 years for Caucasian Americans.
This terrible disparity is not just the result of COVID. It reflects the tremendous disparities in healthcare in general and, while we talk about this every year, it has never been more evident than in 2020. If we can land a vehicle and a helicopter on Mars within a foot of where we planned, surely we can solve this huge medical problem in our country. And, this is a uniquely American problem. We are proud of our healthcare system in Houston, but we have to recognize that the medical system in the United States does not provide the best medical care for all of its citizens.
While we are fixing our power grid, let's try to fix our medical grid too and make sure all Americans get the same high level of care no matter their race or socioeconomic status. If we can put a probe on Mars, surely we can do this here.
See your next week!
Paul Klotman, M.D.
President & CEO
Executive Dean