Master
Heading
Sharmila Anandasabapathy, M.D., Director of Baylor Global Health
Media Component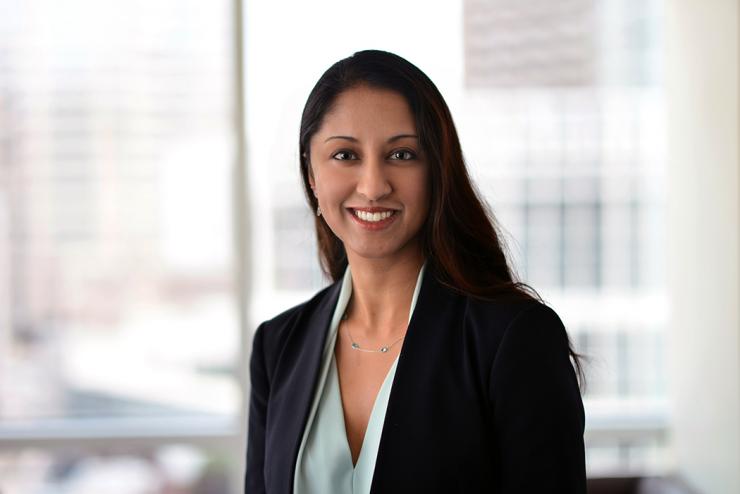 Content
Sharmila Anandasabapathy, M.D., is a professor of medicine in gastroenterology and director of Baylor Global Health. She oversees Baylor's global programs and affiliations, as well as the Baylor Global Innovation Center, which seeks to develop innovative approaches to global health challenges.

Anandasabapathy's research focus involves the development and validation of novel technologies for the diagnosis and management of gastrointestinal cancer. She has been principal investigator on several grants funded by the National Cancer Institute, and has lead multiple international clinical trials focused on the endoscopic diagnosis of esophageal, and gastric cancer.
In addition to her primary appointment at Baylor, Anandasabapathy also holds an adjunct appointment in bioengineering at Rice University.
Heading
Arun S. Rajan, M.B.B.S., M.B.A, M.H.A., Assistant Vice President of Baylor Global Health
Media Component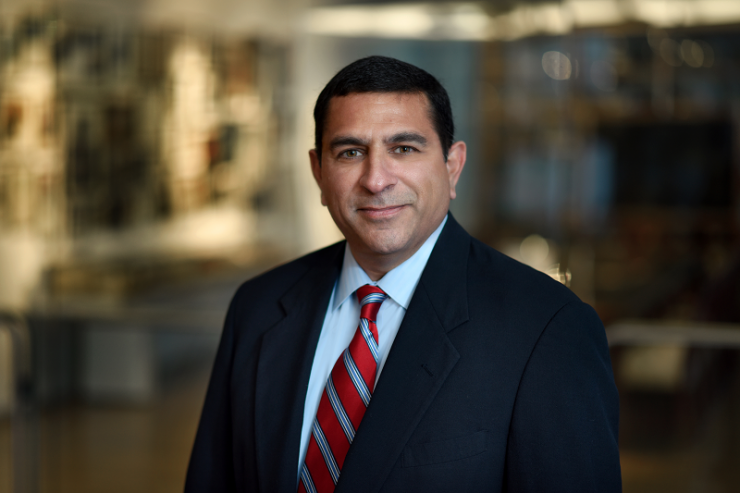 Content
Arun S. Rajan, M.B.B.S., M.B.A., M.H.A., is an associate professor of medicine and assistant vice president of Baylor Global Health. Rajan oversees the educational and training initiatives, international relations, and development and administration for Baylor Global Initiatives. Rajan received his medical training and M.B.B.S. degree in India and his M.B.A. and M.H.A. from the University of Houston System. He served as the associate chair for administration to guide the education, research and clinical missions of the largest adult clinical department at Baylor College of Medicine.
Heading
Global Health Team
Terms

Item Definition
Maria Aguirre is the executive assistant of Baylor Global Health, Baylor College of Medicine in Houston. In this position, she provides administrative support to the Baylor Global Health director.
Before joining Baylor Global Health in 2018, Maria was senior administrative associate for the Center of High Energy Density Science (CHEDS), at The University of Texas at Austin. She served as assistant to the CHEDS Director, and managed the day-to-day operations, and provided administrative support services to the Center's faculty, staff, and students.
Maria earned a B.S. in biology from The University of Texas at Arlington, and an M.B.A. in healthcare management from The University of Texas at Tyler.

Item Definition
Madeleine Allman, MPH is a clinical research coordinator for Baylor Global Health. She manages clinical trials and studies for Dr. Anandasabapathy and Dr. Petrova sponsored by NIH/NCI, CDC, USAID, and the Paul G. Allen Family Foundation. Madeleine coordinates day-to-day research tasks including data collection and management, regulatory reporting to the IRB and FDA, and grant submissions. Current research includes a 1,300 patient randomized control trial studying an innovative microendoscope for esophageal cancer screening in the US, China, and Brazil, and the evaluation of mobile laboratories deployed in Liberia for future use in epidemic management.
Madeleine earned her bachelors of science in public health and psychology in 2016 and her masters of public health in epidemiology in 2017 from Tulane University. Before joining Baylor Global Health, Madeleine researched behavioral health interventions in low-resource settings.

Item Definition
Sheena Bhushan is the Global Health Fellow at Baylor Global Health. Her research focuses on global gastrointestinal oncology screening using artificial intelligence and novel technologies like augmented reality and virtual reality. More recently, she took on a project that would focuses on reducing global cervical cancer burden using mobile medical units (Baylor SmartPod) and cell phone apps.

Item Definition
Amanda Hollenbaugh is the business manager at Baylor Global Health. She is responsible for overseeing and supervising Global Health's activities and employees and keeps the department aligned with the goals of the institution.
Before joining Baylor Global Health in 2019, Amanda was director for Kantonsspital Aarau in Switzerland. She was also program director of radiation oncology clinical research for MD Anderson Cancer Center and managed the division's clinical research business operations.

Item Definition
Dr. Elena Petrova joined Baylor Global Health after her training in the School of Medicine, Department of Bioengineering at the University of Washington, Seattle, Washington. Her current role is assistant director of technology development at Baylor Global Innovation Core, where she leads technical and procedural validation of the SmartPod deployable clinic and laboratories.
In 2019, Elena traveled to West Africa (Monrovia, Liberia) to deploy the off-grid, mobile diagnostic laboratories and initiate training development on the ground. She earned her Ph.D. in bioengineering from Lomonosov Moscow State University, Russia. During her internship in Tohoku University, Sendai, Japan and the University of Houston, Houston, Texas, she accumulated significant knowledge on biochemical laboratory protocols while working on sickle cell anemia and malaria-related projects.
While employed as a senior scientist in TomoWave Laboratories Inc., she developed a photoacoustic system for real-time temperature image-guidance during prostate cancer cryoablation. Dr. Petrova is an author of two patents, and her work was acknowledged by the American Association for the Advancement of Science and the Society of Photo-Optical Instrumentation Engineers.
Her current scientific interest is focused on development and optimization of multimodal photoacoustic and ultrasound imaging systems for gastroenterology as well as cost-effective medical devices and facilities for global health.