Master
Heading
Sharmila Anandasabapathy, M.D., Director of Baylor Global Health
Media Component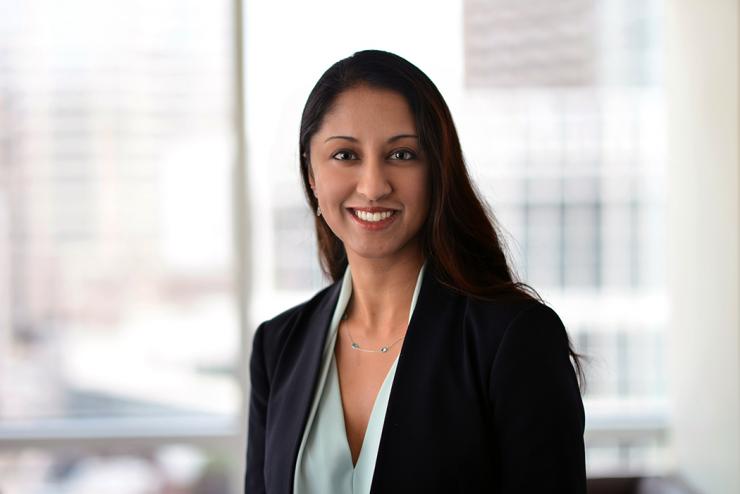 Content
Sharmila Anandasabapathy, M.D., is a professor of medicine in gastroenterology and director of Baylor Global Health. She oversees Baylor's global programs and affiliations, as well as the Baylor Global Innovation Center, which seeks to develop innovative approaches to global health challenges.
Anandasabapathy's research focus involves the development and validation of novel technologies for the diagnosis and management of gastrointestinal cancer. She has been principal investigator on several grants funded by the National Cancer Institute and has led multiple international clinical trials focused on the endoscopic diagnosis of esophageal, and gastric cancer.
In addition to her primary appointment at Baylor, Anandasabapathy also holds an adjunct appointment in bioengineering at Rice University.
Heading
Amanda Hollenbaugh, M.A., Administrator
Media Component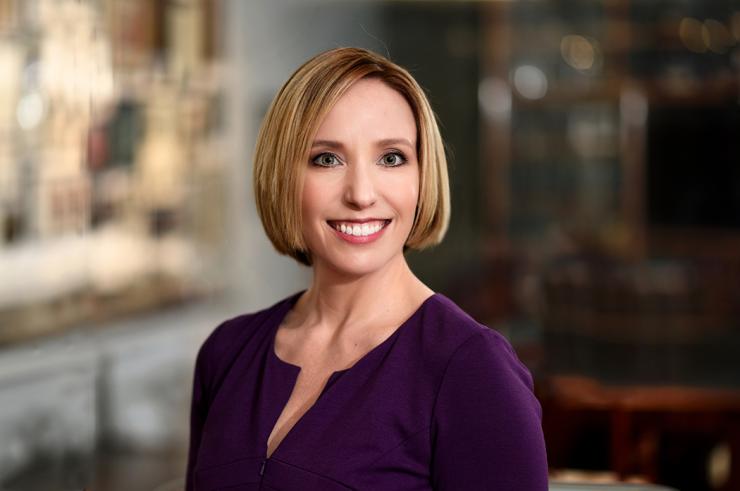 Content
Amanda Hollenbaugh, M.A. is the business manager at Baylor Global Health. She is responsible for overseeing and supervising Global Health's activities and employees and keeps the department aligned with the goals of the institution.
Before joining Baylor Global Health in 2019, Amanda was director for Kantonsspital Aarau in Switzerland. She was also program director of radiation oncology clinical research for MD Anderson Cancer Center and managed the division's clinical research business operations.
Heading
Global Health Team
Terms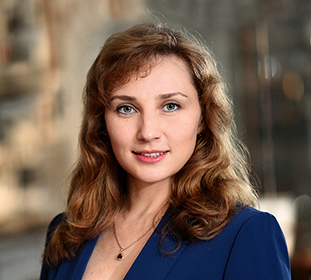 Item Definition
Elena Petrova, Ph.D. joined Baylor Global Health after her training in the School of Medicine, Department of Bioengineering at the University of Washington, Seattle, Washington. Her current role is assistant director of technology development at Baylor Global Innovation Core, where she leads technical and procedural validation of the SmartPod deployable clinic and laboratories.
In 2019, Elena traveled to West Africa (Monrovia, Liberia) to deploy the off-grid, mobile diagnostic laboratories and initiate training development on the ground. She earned her Ph.D. in bioengineering from Lomonosov Moscow State University, Russia. During her internship in Tohoku University, Sendai, Japan and the University of Houston, Houston, Texas, she accumulated significant knowledge on biochemical laboratory protocols while working on sickle cell anemia and malaria-related projects.
While employed as a senior scientist in TomoWave Laboratories Inc., she developed a photoacoustic system for real-time temperature image-guidance during prostate cancer cryoablation. Dr. Petrova is an author of two patents, and her work was acknowledged by the American Association for the Advancement of Science and the Society of Photo-Optical Instrumentation Engineers.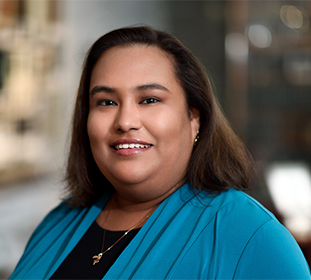 Item Definition
Maria Aguirre is the executive assistant of Baylor Global Health, Baylor College of Medicine in Houston. In this position, she provides administrative support to the Baylor Global Health director.
Before joining Baylor Global Health in 2018, Maria was senior administrative associate for the Center of High Energy Density Science, at The University of Texas at Austin. She served as assistant to the CHEDS Director, and managed the day-to-day operations, and provided administrative support services to the Center's faculty, staff, and students.
Maria earned a B.S. in biology from The University of Texas at Arlington, and an M.B.A. in healthcare management from The University of Texas at Tyler.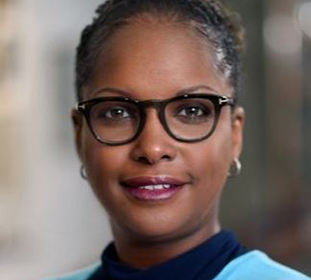 Item Definition
Allisa Jackson is the Senior Business Operations Coordinator in the department of Global Health at Baylor College of Medicine in Houston. As Senior Coordinator, Allisa oversees the department's grant funding. This includes monitoring all financial transactions, execution of sub-award agreements, creating sub-award service orders, monitoring cost distribution changes, and processing quarterly effort certification.
Allisa began her career with Baylor in 1998. Allisa previously served as the Administrative Coordinator for the Directors of Financial Accounting & Disbursements and Controls, as well as the Coordinator for the Internal Audit Department. Allisa has 15 years of Baylor Finance experience, which includes Payroll, Financial Accounting, and Disbursements.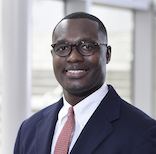 Item Definition
Brodus A. Franklin, M.D., MHA, MBA, graduated Magna Cum Laude from Texas A&M University's College of Liberal Arts with a degree in Psychology as an early graduate. While at Texas A&M, Dr. Franklin was on the Dean's list and inducted into the Golden Key International Honour Society.  
Dr. Franklin obtained a Doctor of Medicine degree from The University of Texas Medical Branch in Galveston, Texas. While in medical school, Dr. Franklin was fortunate to write six peer-reviewed articles and 10 book chapters. He has submitted manuscripts for publication in several major journals, including the Journal of Neurosurgery, the Journal of Clinical Neuroscience, and Brain and Development, and contributed as an author for a book, entitled "The Essential Neurosurgery Companion." He holds dual Master of Healthcare Administration/ Business Administration degrees and was admitted into the Upsilon Phi Delta Healthcare Administration Honor Society.
Dr. Franklin is a business operations associate for Baylor Global Health. He is also a full member of the American College of Healthcare Executives and a member of the Healthcare Financial Management Association.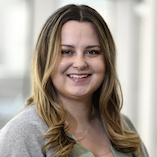 Item Definition
Zoe Wilhelm, B.S. is a clinical research coordinator for Baylor Global Health. She manages clinical trials and studies for Dr. Sharmila Anandasabapathy and Dr. Elena Petrova which are sponsored by NIH/NCI, CDC, USAID, and AGA. Zoe coordinates research tasks such as data and biospecimen collection and management, regulatory reporting to the IRB and FDA, and grant submissions. Current research focuses on evaluation of mobile clinics and laboratories deployed for use in low-resource settings locally and globally and innovative technologies for esophageal and anal cancer screening in randomized control trials and pilots including over 1,300 patients in the United States, China, and Brazil.
Zoe earned her Bachelor of Science in nutrition and food science from Louisiana State University in 2018. Before joining Baylor Global Health, Zoe researched nutrition and digestive diseases."