Master
Media Component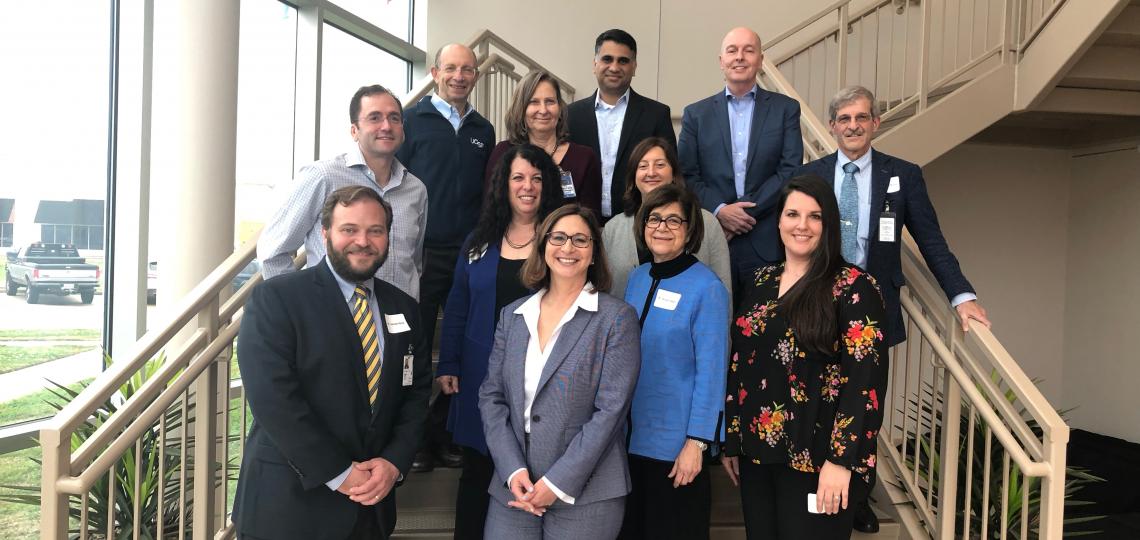 Heading
TRISH Scientific Advisory Board 2019 Winter Meeting
Content
The Translational Research Institute for Space Health's Scientific Advisory Board met in February 2019 in Houston, Texas. Over a dinner held at Space Center Houston, former astronaut Carl Walz shared his first-person perspective on spaceflight.
Dr. Jennifer Fogarty, chief scientist of NASA's Human Research Program, shared the NASA perspective on the importance of innovation to mitigate pressing risks to space crew health. Astronaut Michael Barratt spoke to the health challenges facing continued exploration, calling from his experience as a physician and crew member aboard the ISS.
Scientific Advisory Board members also heard from TRISH leadership and staff members, including medical and science presentations from Dr. Kristin Fabre and Dr. Aenor Sawyer.
Scientific Advisory Board
Lisa Suennen, M.A.
Chair
Venture Valkyrie
Imran Alibhai, Ph.D.
Tvardi Therapeutics, Inc.
Susan Alpert, M.D., Ph.D.
SFA Consulting, LLC
Lance M. Black, M.D., M.B.I.D.
TMC Innovation Institute
Cady Coleman, Ph.D.
Astronaut, Global Explorer in Residence at Arizona State University and Research Affiliate at the MIT Media Lab
Catherine M. Davis-Takas, Ph.D. 
Department of Pharmacology and Molecular Therapeutics, Uniformed Services University of the Health Sciences
Seth Feuerstein, M.D., J.D. 
Yale University Center for Biomedical and Interventional Technology
William E. Kraus, M.D.
Duke University School of Medicine
Daniel Lowenstein, M.D.
University of California San Francisco
Kim Maratea, D.V.M, Ph.D., D.A.C.V.P.
AstraZeneca Pharmaceuticals, L.P.
Ted Smith, Ph.D.
University of Louisville School of Medicine
Annette L. Sobel, M.D., M.S.
Texas Tech University
Nicole Stott, M.S.
Astronaut, Founding Director, Space for Art Foundation