Master
Media Component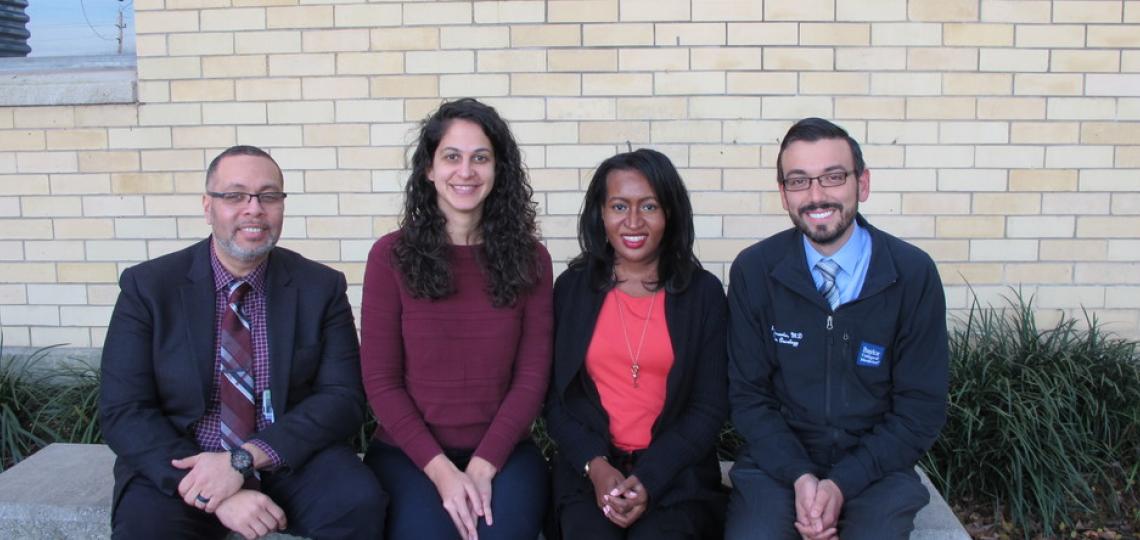 Content
2019-2020 Center of Excellence in Health Equity, Training and Research Junior Faculty Scholars
Content
About the Program
Program Length: Center of Excellence junior faculty scholars will participate in Center of Excellence in Health Equity, Training and Research activities during a 12-month period with a goal of completing the following: submitting a peer-reviewed publication as first author, preparing a R21/K01/K23 grant application for potential submission, leading a health equity research project with a mixed cohort of scholars, and presenting their research at a professional conference. Alumni of the program will continue to have access to resources, information, events and other relevant programs offered by the center.
For the 2021-2022 cohort of COE junior faculty scholars, the program will run from August 2021 through June 2022. It will include online activities, mentor team meetings, eight months of formal face to face sessions (October 2021 through May 2022), two evening events, and a one-day research summit in June.  
Curricular Components: COE activities for junior faculty scholars will include career preparedness activities, including mentoring and exploring pathways to careers in academic medicine; clinical research methods; introductory health informatics; grant and scientific writing; health equity research; and didactic training and clinical vignettes associated with cultural competence and health equity. 
Eligibility
Prospective applicants must satisfy the following minimum
criteria
Applicant must be a U.S. citizen or permanent resident
Applicant must be from an eligible underrepresented minority population*
Applicant must have an M.D./D.O. degree (or foreign medical equivalent degree) and be licensed by the Texas Medical Board
Applicant must be a current junior faculty member (instructor or assistant professor) at Baylor College of Medicine
* This is a required condition of the Health Resources and Services Administration Center of Excellence grant program. The goal of the COE program is to strengthen the national capacity to produce a quality healthcare workforce whose racial and ethnic diversity is representative of the U.S. population. For the COE grant program, eligible underrepresented minority populations includes Blacks or African-Americans, Native Americans, Alaska Natives, Eskimos, Aleuts, Native Hawaiians or Other Pacific Islanders, and Hispanics or Latinos.