Master
Media Component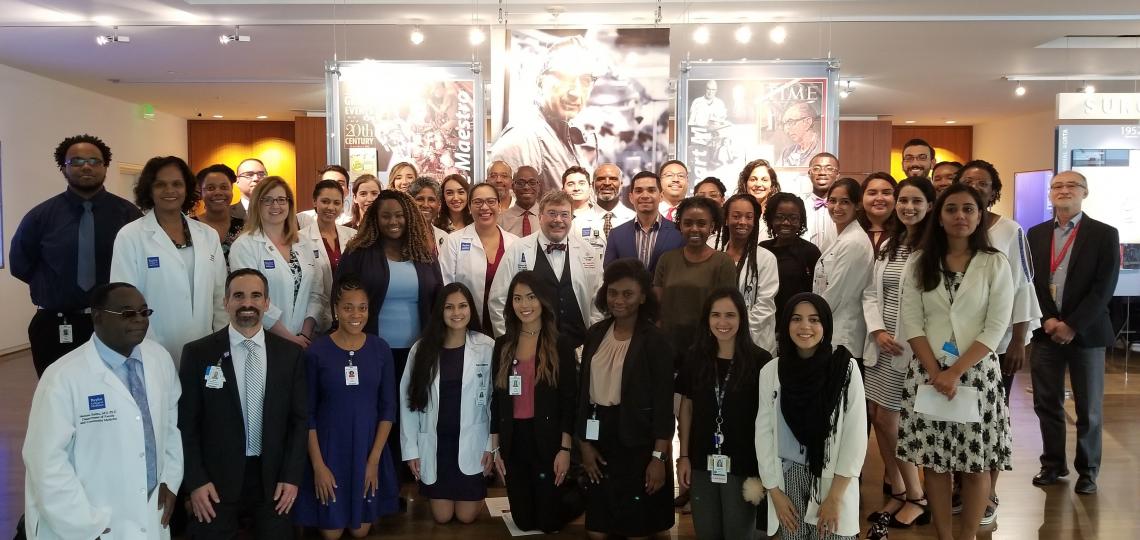 Content
Group photo of 2019-2020 cohort of Center of Excellence in Health Equity, Training and Research Scholars.
Heading
About the Program
Content
Baylor College of Medicine's Center of Excellence in Health Equity, Training and Research provides opportunities for undergraduate/post-baccalaureate students, medical students, clinical fellows and junior faculty to receive didactic, experiential and research instruction as well as personalized mentoring as a Center of Excellence (COE) Scholar. COE Scholars will receive financial support to participate in the center's activities and programs.
Heading
General Eligibility
Content
The center is seeking to identify scholars from underrepresented minority backgrounds* who have demonstrated an interest and/or commitment through education, research, clinical care and community outreach to promote social justice and health equities and leadership in addressing educational, societal and healthcare needs of racial and ethnic minorities in the United States.
The COE Scholars Program is open to:
* This is a required condition of the Health Resources and Services Administration Center of Excellence grant program. The goal of the COE program is to strengthen the national capacity to produce a quality healthcare workforce whose racial and ethnic diversity is representative of the U.S. population. For the COE grant program, underrepresented minority populations includes Blacks or African-Americans, Native Americans, Alaska Natives, Eskimos, Aleuts, Native Hawaiians or Other Pacific Islanders, and Hispanics or Latinos.