Master
Terms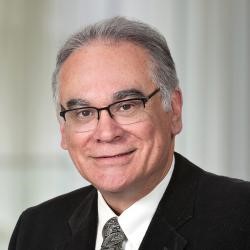 Item Definition
Chief Diversity and Inclusion Officer, Association of American Medical Colleges
David A. Acosta, M.D., provides strategic vision and leadership for the AAMC's diversity and inclusion activities across the medical education community, and leads the association's Equity, Diversity, and Inclusion unit. 
Dr. Acosta, a family medicine physician, joined the AAMC from the University of California (UC), Davis School of Medicine where he served as senior associate dean for equity, diversity, and inclusion and associate vice chancellor for diversity and inclusion and chief diversity officer for UC Davis Health System. He previously served as the first chief diversity officer at the University of Washington (UW) School of Medicine (SoM), where he established the Center for Equity, Diversity and Inclusion, and was the founder of the UW SoM Center for Cultural Proficiency in Medical Education. 
Dr. Acosta earned his bachelor's degree in biology from Loyola University and his medical degree from the UC, Irvine, School of Medicine. He completed his residency training at Community Hospital of Sonoma County in Santa Rosa, Calif., an affiliate of UC San Francisco School of Medicine, and a faculty development fellowship at the UW Department of Family Medicine.